We all know riding your bike is good for you, but have you ever thought about what happens to your body during a ride?
It only takes 10 minutes to start reaping the positive effects of a bike ride and by the time 60 minutes passes, you'll feel more alert, less stressed and will have lowered your risk of heart disease. Plus, biking is a pretty fun, as well as environmentally friendly, way to get around town.
Sounds like it's time to throw on your helmet and hit the road!
---
For more specifics on what happens at specific time intervals during your bike ride, see below or download the PDF here.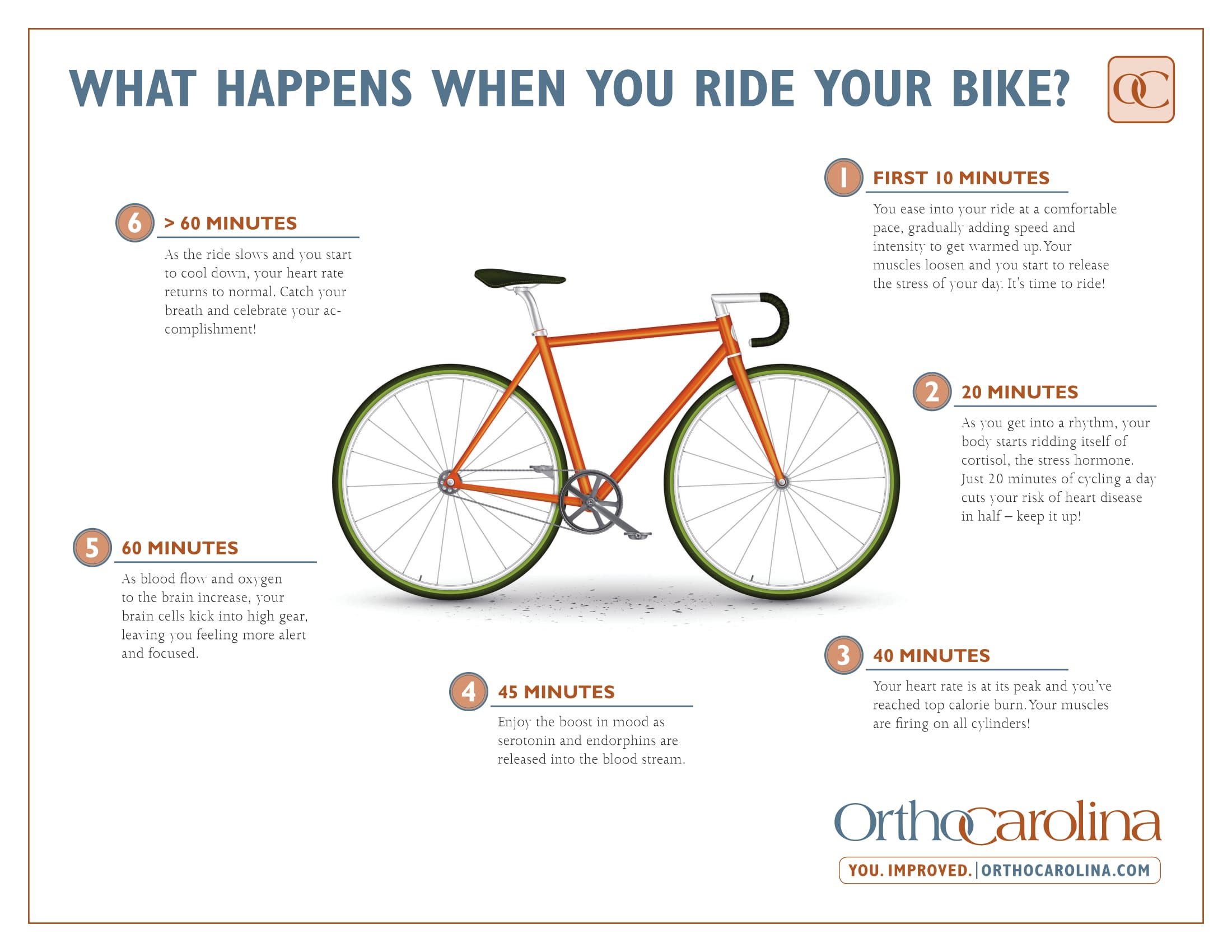 ---
Content contributed by William L. Craig III, MD of OrthoCarolina Winston-Salem and J. Ryan Martin, MD of OrthoCarolina Blakeney and Matthews.
This article was originally published on August 30, 2017, and has been updated on July 26, 2021.
Comments
---
Back