You've been given the diagnosis of Osteoporosis and your doctor wants you to do weight bearing activities to improve your bone health.
But what does that mean exactly? How much and how often should you do these activities? Do you need special equipment or can you safely do them in the comfort of your own home?
Weight-bearing exercises and activities are those that make you move against gravity while staying upright. Research shows that high impact dynamic loading such as jumping, jogging/running, jumping rope or hiking (activities where the feet leave the ground) gives the best results in building bone. Depending on your fitness level and overall health including joint health, you may need to stick to low impact exercises such as cycling, elliptical machine or slow paced walking.
Muscle strengthening exercises include activities that you do to move your body against resistance. One can choose from free weight, resistance bands, weight machines or even using the resistance of your own body. A well balanced program will include exercises for all body parts. Be sure to include specific exercises to strengthen the spine and promote good posture. See examples below: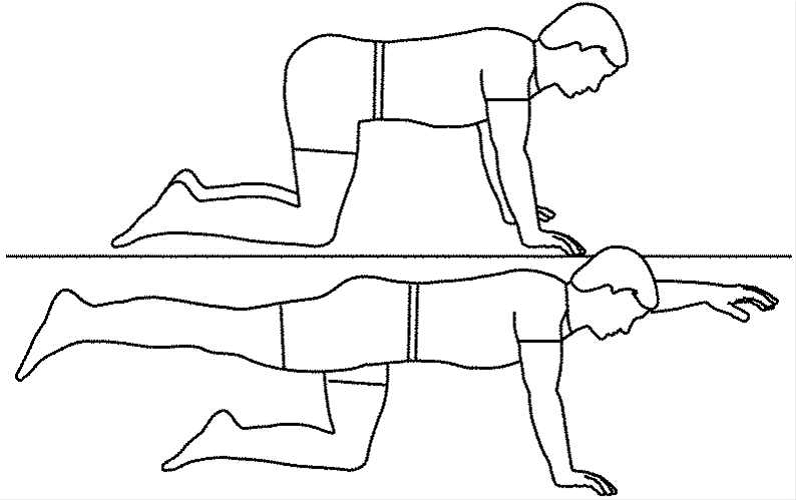 Bird Dog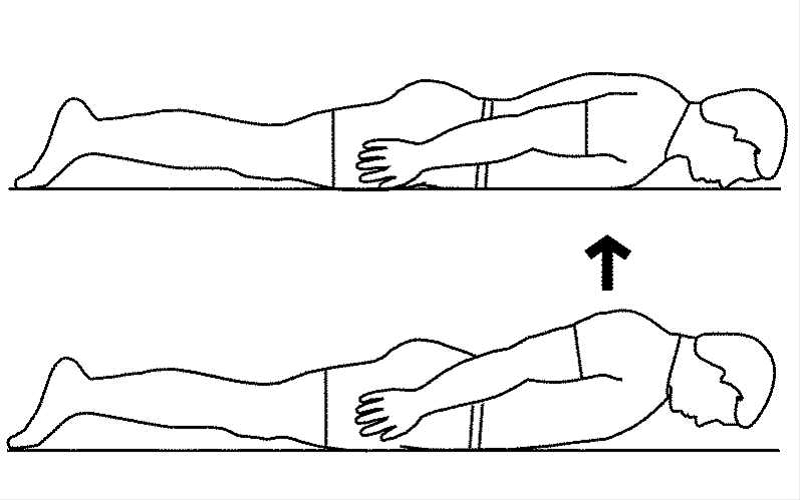 Back Ups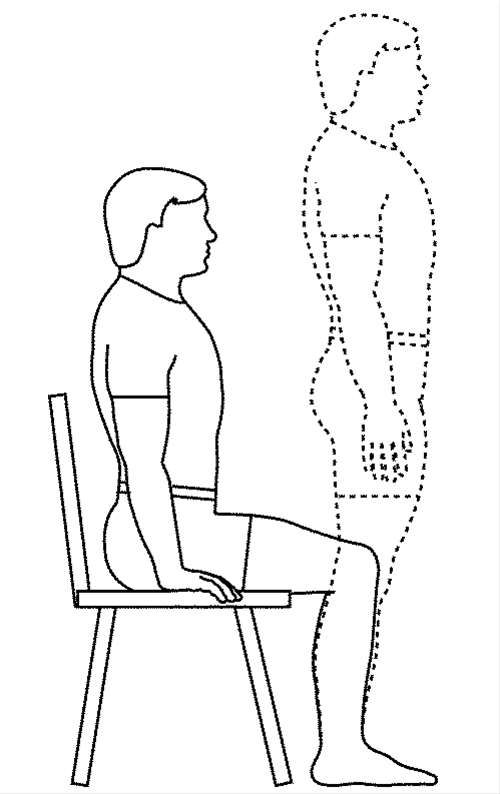 Sit to Stand
**Great care should be taken to avoid curl-ups and spine twisting motions when you have active osteoporosis as these motions can cause a spinal fracture. **
Balance Exercises are essential in the prevention of falls and therefore the prevention of injuries/fractures incurred. We can improve our balance even as we age by combining strengthening of the lower extremities with balancing exercises. Balance on one leg beginning with the eyes open and progressing to eyes closed either on level surface or foam pad.
Single leg balance (Image Above)
Now that you have an idea of what to do, how often should you do it?
For weight bearing and balance activities, research indicates participating in these activities 5-7 days a week.
For strengthening exercises, the research indicates 3 days a week to improve bone health.
Once cleared by your physician of any active fractures, your physical therapist can assist you with developing a program that is safe and effective for you depending on your current fitness level and general health.
Molly Dudick, PT is a Physical Therapist and Clinical Specialist with OrthoCarolina's Matthews location. Molly obtained her physical therapy degree from Medical College of Georgia and is a Certified Orthopedic Manual Therapist.
References
American College of Sports Medicine. 2004. Position stand. Physical activity and bone health. Medicine and Science in Sports and Exercise 36(11) 1985-1996.
Ball JM, Cagle P, H=Johnson BE, Lucasey C, Lukert BP. 2009. Spinal Extension exercises prevent natural progression of kyphosis. Osteoporosis International 20:481-489.
Bassey EJ Ramsdale SJ. 1994. Increase in femoral bone density in young women following high impact exercise, Osteoporosis International 2:72-75
Bassey EJ, Rothwll MC, Littlewood JJ, Pye DW. 1998. Pre- and postmenopausal women have different bone mineral density responses to the same high-impact exercise. Journal of Bone and Mineral Research 12(13):1805-1813.
Chien MY, Yang RS, Tsau JY. 2005. Home-based trunk strengthening exercise for osteoporotic and
osteopenic postmenopausal women without fracture-a pilot study. Clinical Rehabilitation 19:28-36
Francis RM, Aspray TJ, Hide G, Sutcliffe AM, Wilkinson P. 2008. Back pain in osteoporotic vertebral fractures, Osteoporosis International 19: 895-903.
Grahn Kromhed AC, Moller C, Olsson B, Moller M.2001. The effect of short term balance training on community-dwelling older adults. Journal of Aging and Physical Activity 9:19-31.
Heinonen A, Kannus P, Sievanen H, Oja P, Pasanen M, Rinne M et al, 1996. Randomized controlled trial of effect of high-impact exercise on selected risk factors for osteoporotic fractures, Lancet 348: 1343-1347.
Hongo M, Itoi E, Sinaki M, miyakoshi N, Shimada Y, Maekawa S, Et al . 2007. Effect of low-intensity back exercise on quality of life and back extensor strength in patients with osteoporosis: a randomized controlled trial. Osteoporosis International 18: 1389-1395.
Kammerlind AS, Hakansson J, Skogsberg M. 2001. Effects of balance training in elderly people with non-peripheral vertigo and unsteadiness. Clinical Rehabilitation 15: 463-470.
Malmros B, Mortensen L, Jensen MB, Charles P. 1998. Positive effects of physiotherapy on chronic pain and performance in osteoporosis. Osteoporosis International 8:215-221.
Sinakie M, Mikkelsen BA. 1984. Postmenopausal spinal osteoporosis: flexion versus extension exercises. Archives of Physical Medicine and Rehabilitation 65( Oct) : 593-596
Sinake M, Itoi E, Wahner HW, Wollan P et al. 2002. Stronger back muscles reduce the incidence of vertebral fractures. A prospective 10 year follow-up of postmenopausal women. Bone 30: 836-841.
---
Back