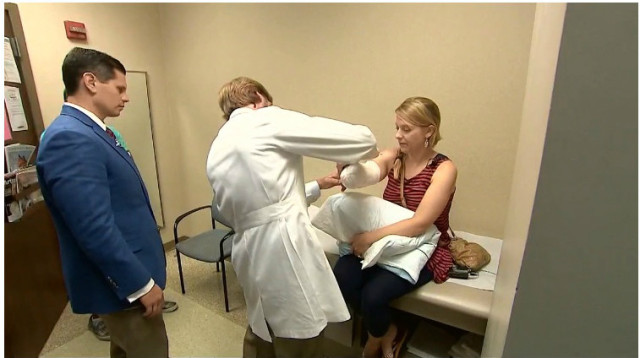 via NBC Charlotte
The recovery continues for a Concord mom, who survived a vicious shark attack.

After a shark attack left her without part of an arm, Tiffany Johnson is making her visits to OrthoCarolina. She met with her surgical team Thursday, as she will have her arm replaced with a prosthetic one.
"I was excited for this appointment because it's the first time after surgery where we can assess things and see where I'm at and if I'm looking good," Johnson said.
Leave a Comment