"Grateful" is not a word you often hear people use when speaking about being injured. For Caroline Horne, it may not have started out that way when ACL injuries sidelined her from the sport she'd worked so hard to be successful in.
In 2015, the Weddington High School sophomore soccer player was competing on the field. When her body went one way and her knee went the other, Caroline heard a loud pop. She was in so much pain her coach carried her off the field.
During a visit to OrthoCarolina, an MRI confirmed she had an ACL tear and, just a week after the initial injury, she was in surgery with Dr. Roy Majors and PA Jeremy Gaines.
In physical therapy following the surgery, Caroline felt strong, confident and ready to return to the soccer. Just seven months later, she was on the field defending when she stepped down and felt her tibia go one way and her femur the other. Though it wasn't as painful or swollen as the time before, she was familiar with the feeling and an MRI confirmed – she'd re-torn her ACL.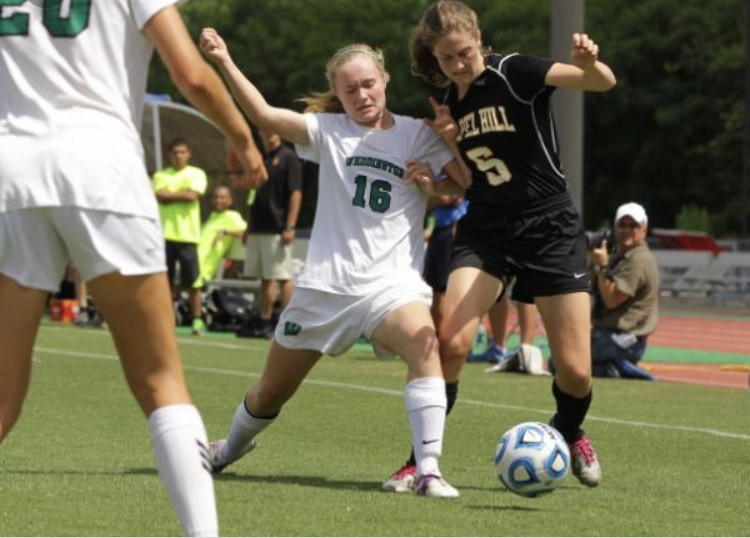 Back in physical therapy Jeremy and Dr. Majors repaired her ACL with a patellar tendon graft, Caroline was taking her recovery much slower.
"Before my initial fall I thought I'd play soccer in college," Caroline said. "When I initially tore my ACL my sophomore year, I decided there was more to life than just soccer so I started looking into other options."
Her grandparents had been in the military and Caroline felt that was a good fit for where she saw her future.
---
"You can be negative and dwell on being injured," Caroline said.
"It was very difficult to watch everyone play (soccer) and not be able to get out there and contribute, but I knew I had to do what's best for my future and that I had to do my best to get healthy again. That's what I ultimately had to decide to focus on."
---
By her senior year, Caroline had been accepted at West Point. Rather than getting back to playing soccer, she ran track where she wouldn't but her knee in jeopardy of re-tearing. In just that one year, Caroline found herself competing at the state level twice.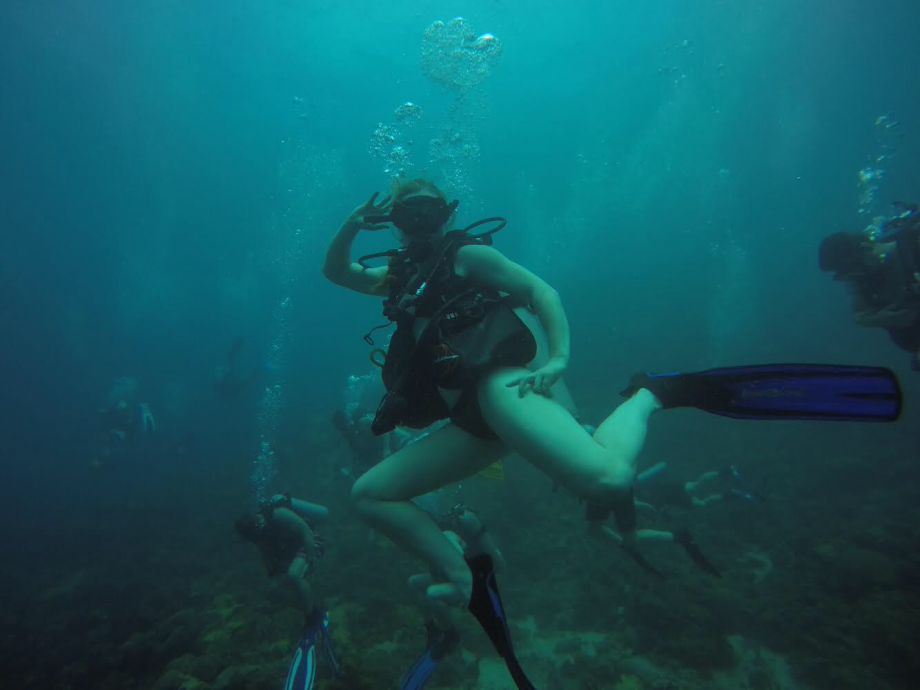 The summer before her freshmen year at West Point, Caroline made her way through basic training, including a lot of rucking where she'd hike with a forty-pound pack. The end of training culminated with a twelve-mile ruck march back to camp.
"My knee was tested in a lot of different ways through PT but I felt very strong and I didn't feel like I had any issues," Caroline said.
Today, she has completed her first year at West Point and plays on the intramural soccer team. As a member of the scuba team, she has her own scuba certifications and instructs her peers. When she graduates, Caroline will be commissioned as a second lieutenant and will indicate which branch she'd like to be in. Currently, her top choice is in medical services, inspired by the care she received through her ACL surgeries and recovery.
---
"I would like to be an orthopedic surgeon after everything that's happened. I would want to help change other people's lives that have been affected by different combat injuries. ACL injuries are one of the biggest reasons that you have to get evaced (evacuated) out."
---
Caroline still keeps in touch with PA Jeremy Gaines.
"Jeremy was always only one call away," Caroline said. "If I was ever freaking out about anything, he was always open and I could ask any questions I wanted. With him, you see it's more than just a job. You actually genuinely care for your patients and go above and beyond for them."
"I am grateful I had these injuries because I may have not ever pursued West Point to the degree I did. I hope others can learn from my story that you can take a bad injury or situation and embrace it and discover something else you love to do more."
Comments
---
Back