By Jeffrey Dabkowski, PA-C
COVID-19 has thrown many challenges to healthcare over the last two months. One unique challenge presented to us is managing NCAA Division 1 college athletes from afar.
---
2020 Spring Athletics: Canceled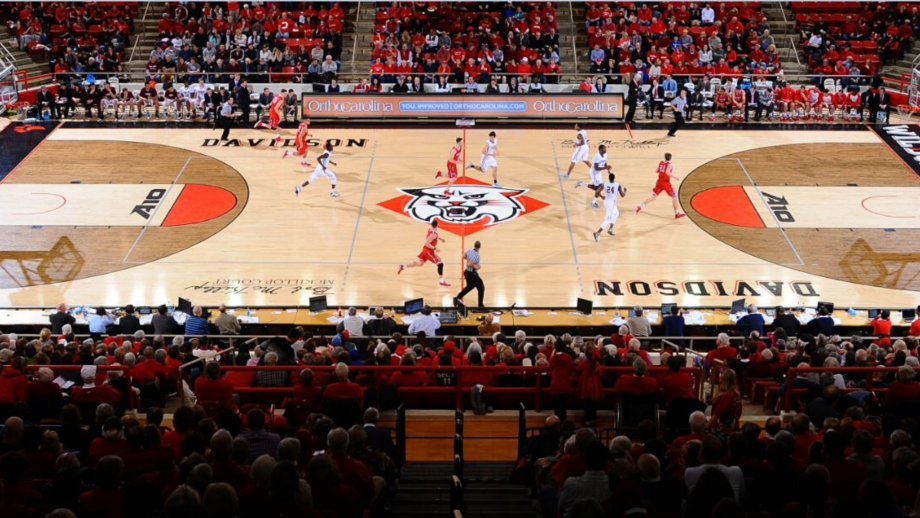 As the Davidson College Wildcats prepared to take the court for the Atlantic 10 men's basketball tournament in Brooklyn, NY, this March, the conference abruptly canceled all games. The coronavirus had officially been declared a global pandemic.
Soon after, students transitioned from on-campus classes to online learning from home. Student-athletes from all over the world attend Davidson College, and many of them returned to their home countries.
All in-person campus and recreational activities, including the Men's Basketball championships and spring sports that had just begun, screeched to a halt.
---
"Resiliency is What We Do"
To compete at the Division 1 level, college athletes must continue training or risk detrimental effects on their overall fitness, competitive edge and future physical safety. That's where the Davidson College Wildcats are primed to persevere.
"Resiliency is what we do," said Chris Clunie, Davidson College athletic director. "When you combine your athletic challenges with your real-world, everyday challenges, you quickly understand that you are built for this."
Scholar-athletes are trained to handle constantly changing situations. They adapt relentlessly on the court and in the classroom. They play at full capacity one day and may have to recover from a life-changing injury the next.
As medical professionals, we too have taken on this mindset to overcome challenges during this unpredictable time. Our goal over the last two months has been to maintain our athletes' physicality while minimizing any risk of injury when sports resume.
---
Adapting to Change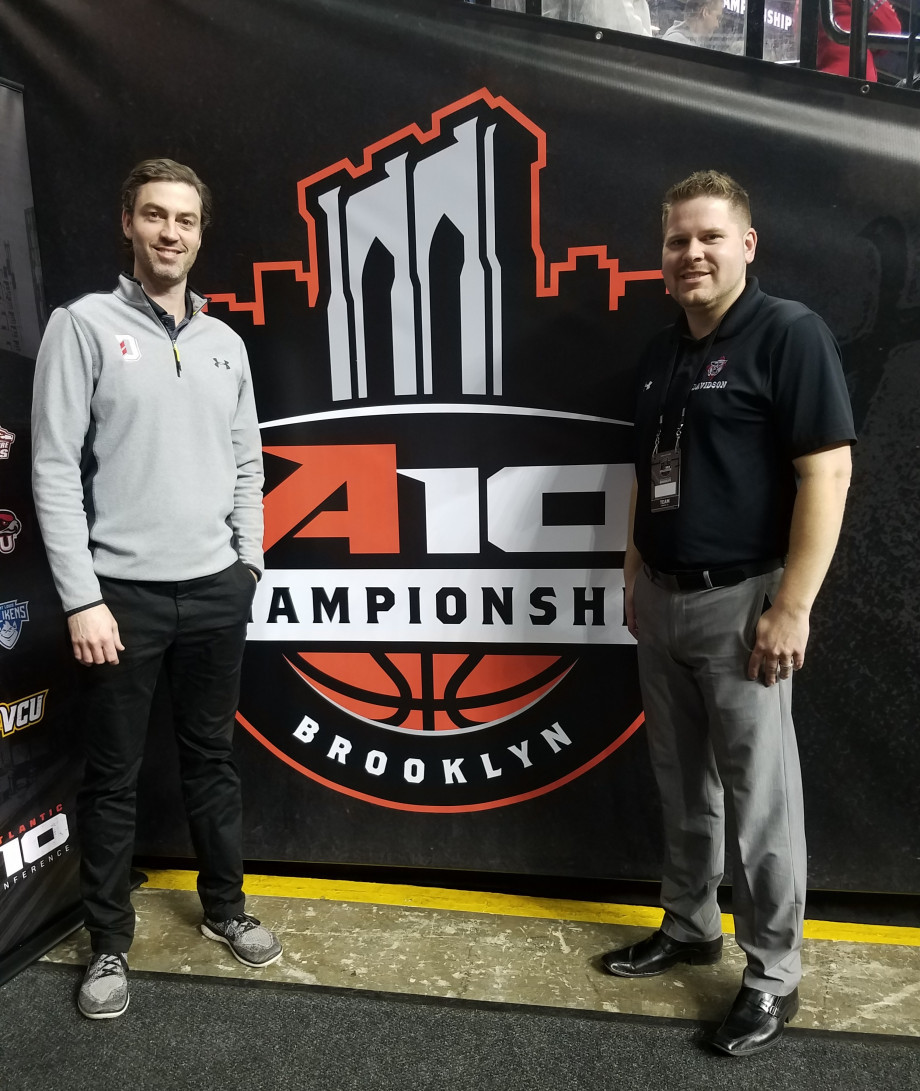 As Davidson College's medical staff, we are accustomed to diagnosing, treating and training athletes in person. In addition to the coaches, it takes an expansive team of eight full-time certified athletic trainers, team optometrist Dr. Steven Eyler, primary care sports medicine physician Dr. Robert Lutz, head team physician Dr. Durham Weeks and myself to keep the 21 varsity sports we cover functioning at their full capacity.
Many Davidson College athletes were in the middle of their rehabilitation when the stay-at-home order took effect, either actively recovering from surgery or eagerly awaiting procedures. The current pandemic may have delayed surgeries in the short term, but it has not eliminated the need to rehabilitate athletes.
With the short-term suspension of college sports and pause in elective surgical procedures, our athletic training staff has adapted their approaches to be as effective as possible as we move through the pandemic together.
---
Shifting Focus
First and foremost, our athletic trainers have shifted their focus to "Preventative Medicine." It has given all of us time to look into novel ways to improve sports performance, monitor training intensities and focus more on athletes' mental and emotional health.
The training staff has also placed a heavy emphasis on reducing the effects of "de-training." Detraining is the fitness loss that occurs when an athlete takes a prolonged break from training.
Ordinarily, college athletes have many services, teams and types of workout equipment available to them. So, while we think of bench pressing and squats as familiar exercises, our athletes no longer have access to that equipment due to campus and facility closures around the world.
Instead, our athletic trainers have created agility plans and training regimens that step outside of our typical comfort zones. Exercises that do not regularly take the spotlight like balance, body-weight strengthening and mobility improvement have had the opportunity to shine bright.
---
Coordinating & Accommodating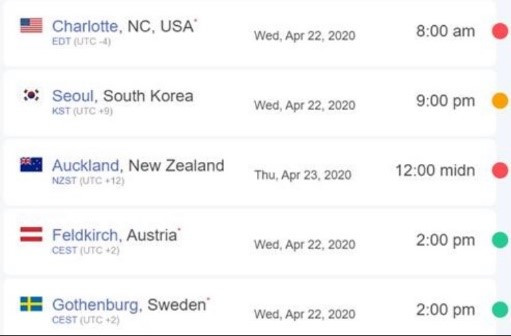 Coordinating team meetings and training sessions requires careful planning to accommodate different time zones and access to resources. As some countries come out of quarantine, our athletes will gain increased access to facilities and more ways to enact preventative medicine strategies. At the same time, athletes who live in countries that remain in lockdown still have limited access.
Our athletic training staff will continue to get creative using video demonstrations and common household items to prepare Davidson College's athletes to return to the highest level of competition with the least risk for injury. While the scheduling of events and sports is still a topic of discussion, we will continue to adapt to the needs of our athletes moving forward.
---
We are excited for our athletes to return to campus once it's safe to do so. Then, we will be able to incorporate these new strategies for performance improvement to our traditional treatments and facilities.
We aim come out of this pandemic with more diverse treatment options, monitoring techniques and the lowest possible future risk of injury, so that our athletes continue to compete at the top of their game.
---
This article is authored by Jeffrey Dabkowski, PA-C, a physician assistant at OrthoCarolina's Sports Medicine Center and head physician assistant for Davidson College Athletics.
Dr. Kenneth Durham Weeks, MD, of OrthoCarolina is the head team physician for Davidson College Athletics.
Additional contributions to this article were provided by Justin King, Assistant Athletic Trainer at Davidson College, and Beth Hayford, Associate Athletic Director for Sports Performance at Davidson College.
---
Back