I love runners. When I took over as NoDa Brewery Run Club director a year ago I was beyond excited to put fresh energy into our Wednesday night brew runs.
During run club, I was surrounded by positive people who seemed obsessed with running. Secretly, I had never been consistent with my runs and felt hypocritical leading the group. Week by week, I started running more and completed my first half marathon in April.
When I started working with OrthoCarolina on the idea of 26.Brew, a marathon training program, I knew we had something real. The one thing I had learned from my first half marathon was that training alone was depressing. I couldn't be the only one who needed teammates to train with, 26.Brew was designed to provide a support system and program to help.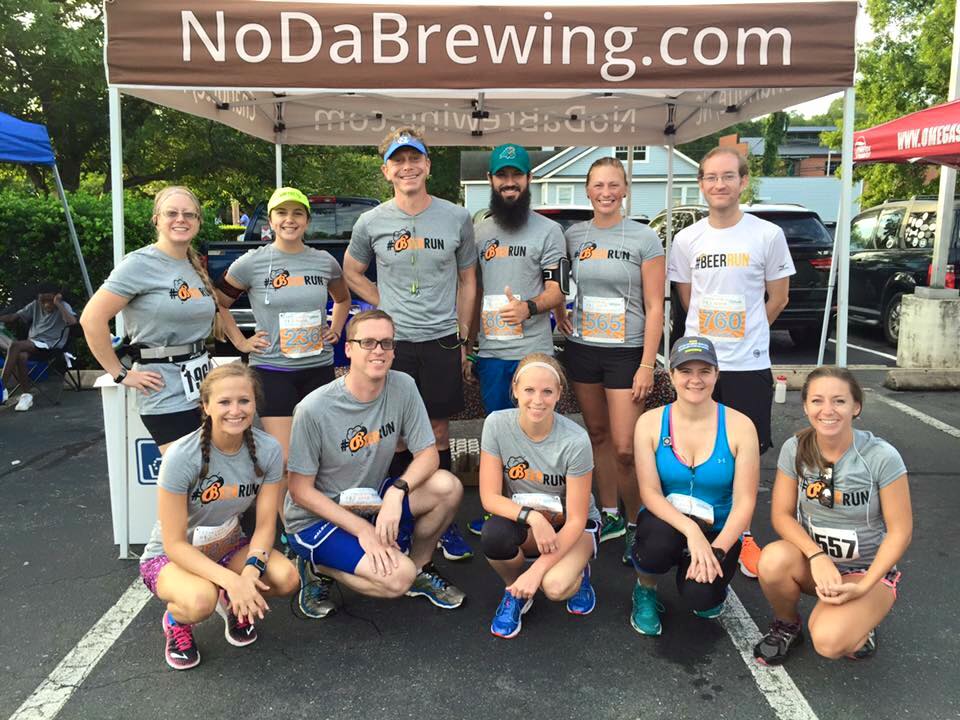 26.Brew kicked off with over 80 half and full marathoners signed up. As the run club leader, I started training with the full marathoners, while still planning to run the half. Running with new teammates was inspiring. I learned about different running strategies and bonded with new friends. My longest run went from 13 to 17 miles.
When the half marathon training program began in August I was ready to jump back into the plan. I remember waving off the full marathoners as they went for 18 miles. I finished the six-mile half marathon distance and immediately felt discouraged. My body wanted to run more, I missed my teammates. I needed to run the full marathon.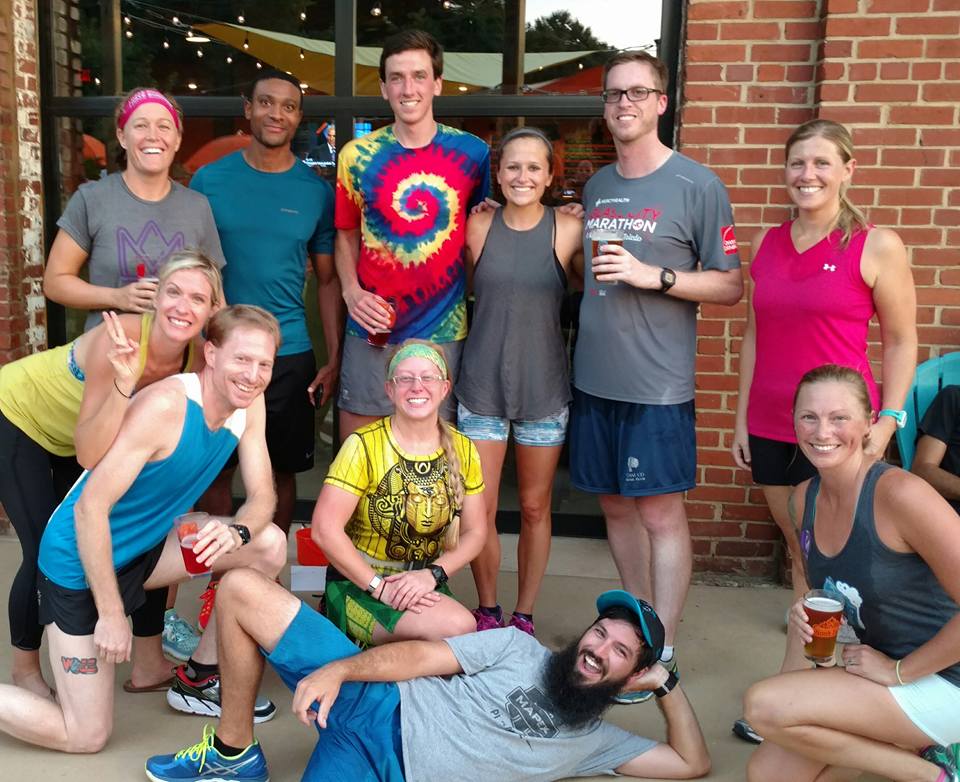 Once I committed to running the full, I had a few surprises. I knew I was going to be sore from running but I had no idea how difficult marathon training was going to be. I hurt all the time. I'm constantly hungry and have a new love for Epsom salt baths.
The great thing is that I'm not experiencing anything alone. I've got an amazing support system with 26.Brew and we are all working towards the same goal together.
I was terrified when I signed up to do my first half but for the marathon, I'm excited. With 26.Brew we've run every section of the Charlotte marathon, tackling the most difficult sections multiple times.
My teammates and I have all inspired each other to new levels, which I know sounds cheesy but is true. We are planning to run the marathon together and hitting the finish line will feel incredible. I know this race isn't the end, there's no way I'm letting these friendships run away.
To my 26.Brew teammates: thanks for everything. Now let's go get that marathon medal and celebrate with a beer.
26.Brew is a marathon and half-marathon training program that is a joint project between OrthoCarolina and several Charlotte-area run clubs including NoDa Brewery.
Carla Garrison-Mattos is the NoDa Brewery Run Club Director and 26. Brew marathon training program coordinator.
---
Back