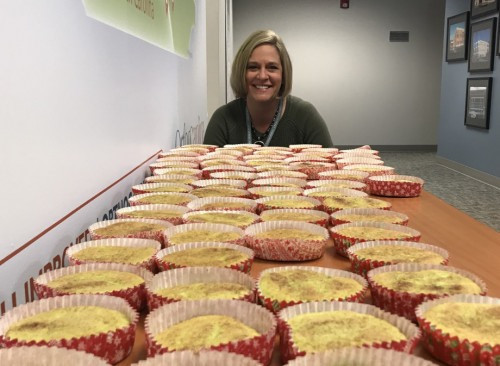 What do you like most about being a team member at OrthoCarolina?
"I love that we work together for a common goal. We help people all over the world to be the best they can be after an injury. It always amazes me how everything comes together for good."

---
Which of OrthoCarolina's core values means the most to you?
"If I was just going to pick one I would say teamwork. I love to hear about all of the different offices and departments working together on solutions for our patients and to better our services. I get so excited when I hear of a team pulling together in the time of a crisis and making everything work so seamlessly."
---
How do you embody OC's core values on a daily basis?
"Many years ago when I was at church the preacher said, 'A man was walking across the bridge and when the man got to the halfway point he said if one person would smile or acknowledge I exist, show me any compassion at all I will not jump. If he saw you today when walking across that bridge would he still be alive?' That has lived with me for many years. I try to think about our patients and employees and try to represent OC in the best possible light at all times. I want to be here and choose to be present and live by the values set in place by my fellow colleagues."

---
What are some of your outside hobbies or interests?
"Sports, sports, sports. We are either at the ball field or at the basketball court almost every weekend. Both of my boys play travel sports and we are always on the go. We root for the Panthers, Duke Basketball and I am a diehard Tennessee fan (although that has been a little difficult this football season.) I am not that crazy mom at sporting events but anyone who knows me knows there is a cheerleader "wannabe" living deep down in my soul. I also love to bake for my friend and family and I am a Christmas fanatic."

---
What's your favorite restaurant in the Charlotte area?
"Right now our favorite spot is Vapiano's."
---
Finally, what's your favorite part of working at OrthoCarolina?
"I have to say I love doing the Cookie Cart. Each year since I starting working at OC, my mom and I bake hundreds of cookies and Christmas breads for everyone at the Park Road location. I take the baked goods around and individually meet with all of the employees to wish them a happy holiday season, and give them some yummy baked goods. I enjoy that OC allows for me this time to share my joy of baking with all of my friends."
---
Ready to join Erika on the OC Team?
- Why choose OrthoCarolina? Discover more.
- Search open positions at OC.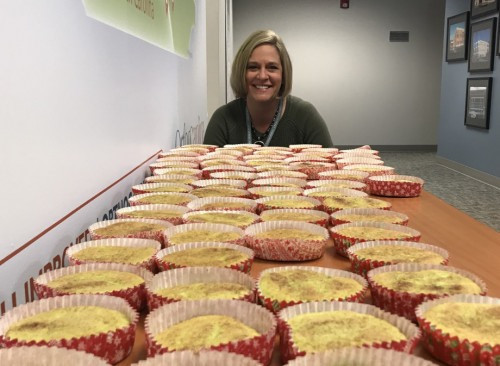 ---
Back