OrthoCarolina & Eat Black Charlotte (EATBLKCLT) have teamed up to support & celebrate Charlotte's Black restaurateurs. The inaugural Eat Black Charlotte Week, June 4-12, 2021, invites you to meet some of our community's best Black-owned food & beverage businesses – and sample their delectable menus.
---
At OrthoCarolina, we recognize minority-owned businesses play a vital role in advancing our community and fostering a sense of belonging.
"We proudly support organizations like EATBLKCLT that prioritize the success of Black and other minority-owned businesses, and we urge the community to join us in that commitment. Our city boasts some incredibly talented entrepreneurs in the food & beverage industry who deserve to be seen and supported."
- Blair Primis, OrthoCarolina Senior Vice President of Marketing & Talent Management

---
What To Know

Event week will showcase prix fixe menus from various participating businesses like What The Fries, Another Food Truck and Jimmy Pearls.
The celebration will conclude on Saturday, June 12, with a Food & Brew Festival at Unknown Brewing Company (1327 South Mint Street), from 11 a.m. to 3 p.m., followed by a final toast at 1501 South Mint Street from 4 to 6 p.m.
Leading up to event week, both aspiring and current food business owners can also sign up for workshops covering topics like marketing and branding & funding.
"We simply want this to be a way for the Charlotte community to come together to celebrate entrepreneurs that often get overlooked, while enjoying some of the amazing cuisine our city has to offer."
- DeAnna Taylor, Charlotte native and CharlotteFive writer
---
EATBLKCLT started as a social media movement and has grown into a full-blown week-long celebration. Find full event week details and follow along on Instagram & Facebook.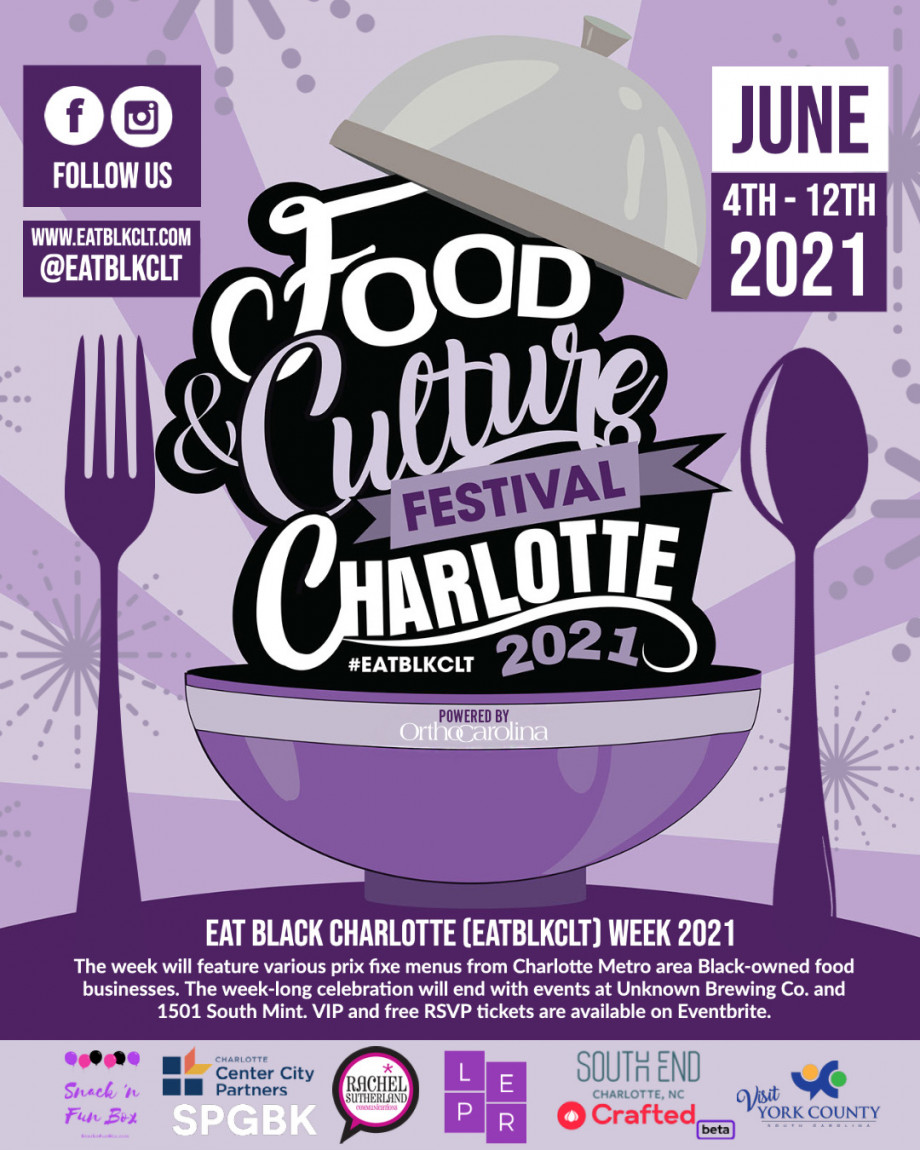 ---
Back