ACL Tears and Subsequent Reconstruction with Dr. Bryan Saltzman
When you hear "ACL injury" or "ACL tear," your mind probably goes to your favorite sports team or a specific injured player. You may know that the ACL is located in the knee and can be torn, but not much else.
Dr. Bryan Saltzman is an orthopedic surgeon at OrthoCarolina specializing in adolescent and adult knee, shoulder, and elbow surgery. In this episode of the Between the Bones Podcast, host Adam Walker and Dr. Saltzman talk about the specifics of the ACL: Where is it? How does it tear?
The two also discuss the details of the surgery, how physical therapy ties into healing, and average recovery times.
---
In this episode, you'll learn:
How an ACL tears
How ACL injuries occur… and they're not just from sports!
The treatment process for an ACL tear
What the recovery from an ACL reconstruction surgery is like
Why Dr. Saltzman considers ACL reconstruction an elective surgery
---
Featured Voices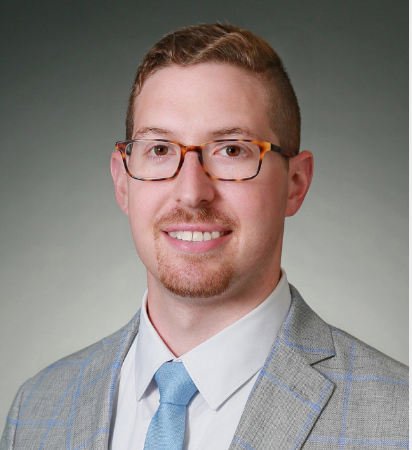 Bryan M. Saltzman, MD, is an orthopedic physician specializing in cartilage restoration, knee, shoulder, elbow, and sports medicine at OrthoCarolina.
---
A glance at the episode…
[2:40]: How does an ACL get torn?
[5:12]: The next steps after you realize an ACL tear has occurred and prehabilitation
[7:53]: What happens after the reconstruction surgery
[10:06]: After surgery; the long-term prognosis for getting back moving
[12:37]: How Dr. Saltzman works in tandem with physical therapists during the rehabilitation period
[14:37]: How fear, psychology, and mental strength are related to recovery
[15:46]: Why, for some patients, ACL reconstruction surgery is an elective procedure
---
>> Click here to listen to the full episode
Take a deeper look at today's world of orthopedics. Between the Bones, powered by OrthoCarolina, explores adult and pediatric orthopedic conditions, life-changing research, and the future of healthcare. Hear from orthopedic providers and researchers as they examine their impact on the greater community.
Rate, Review, & Follow-on Apple Podcasts
We have a great selection of episodes, all about different topics of orthopedic medicine. We'd love it if you'd follow and rate us on Apple Podcasts!

Spotify Podcast | Apple Podcast | Google Podcast
---
This information is provided as an educational service and is not intended to serve as medical advice. If you are seeking specific orthopedic advice or assistance, please consult with your OrthoCarolina physician or locate one in your area through OrthoCarolina's website at www.OrthoCarolina.com.
---
Back