Feeling tired once in a while is perfectly normal, but chronic fatigue is not.

If you are getting enough sleep and yet constantly feel tired, there may be a more specific explanation. If your fatigue is interfering with your quality of life, whether personally or professionally, that could require a consultation with your primary care provider.

---
Our friends at Work For Your Beer spoke with Konrad Sekula, physical therapist & orthopedic clinical specialist at OrthoCarolina Monroe Physical & Hand Therapy, to find out what can cause chronic fatigue — and how to fix it. Check out the full article for answers to these key questions:

What is "normal" fatigue?
What is chronic fatigue and what can cause it?
How do I stop feeling tired all the time?
Here are Konrad's 6 simple lifestyle tips to minimize daily or chronic fatigue: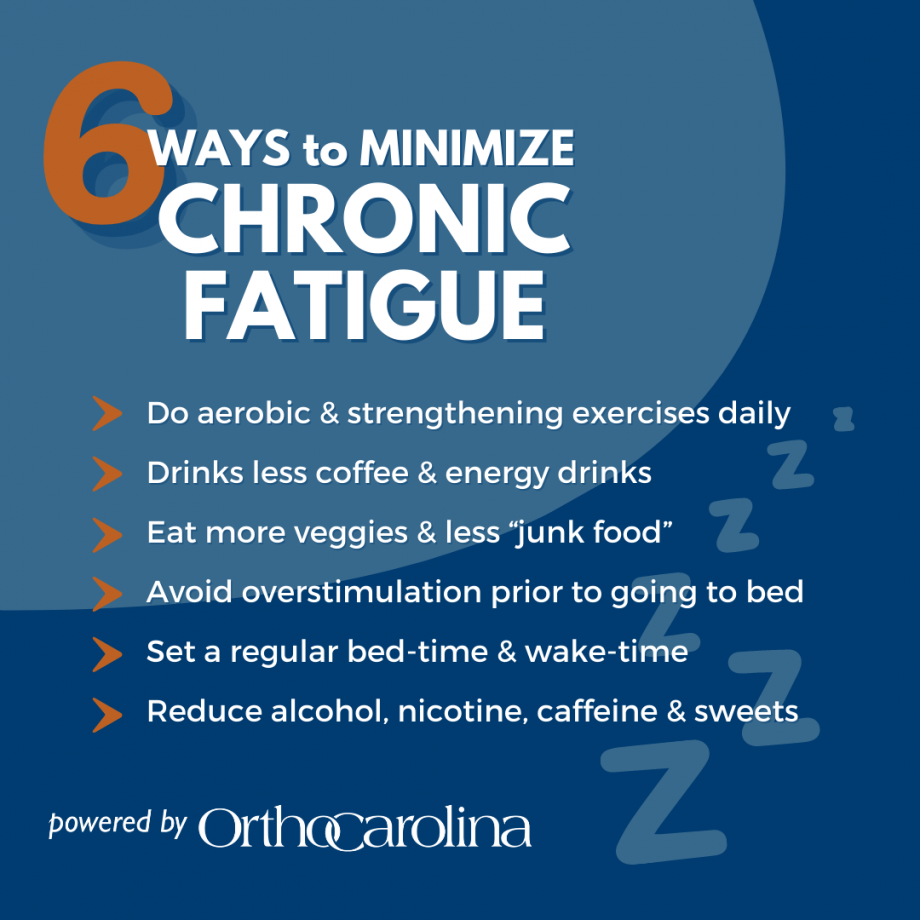 ---
---
Back