A few weeks ago, I was asked to join 16 fellow lululemon ambassadors on a 40-mile trail running course across three of the highest mountains in the Southeast. I was excited, but nervous when I discovered the other runners included Boston Qualifiers, Ultra Marathoners and trail running experts.
For a minute, I thought about not going. In life, there are always easy ways out, especially when it comes to exercises and diet. It's not hard to quit or make poor choices.
But to make progress you must keep moving, excuses don't help you reach goals. I took this mentality with me as I boarded the plane. I was going to have to push my body mentally and physically to get through the next three days.
Day 1: Cheaha Mountain, highest point in Alabama
Arriving in Birmingham, Alabama my new running friends and I quickly changed into running gear and loaded up for a short drive to our first run. We jumped right into a trail run that would take us 2,000 feet in elevation and 8 miles up the highest mountain peak in Alabama. Day one, hour one, proved we were in for a challenge.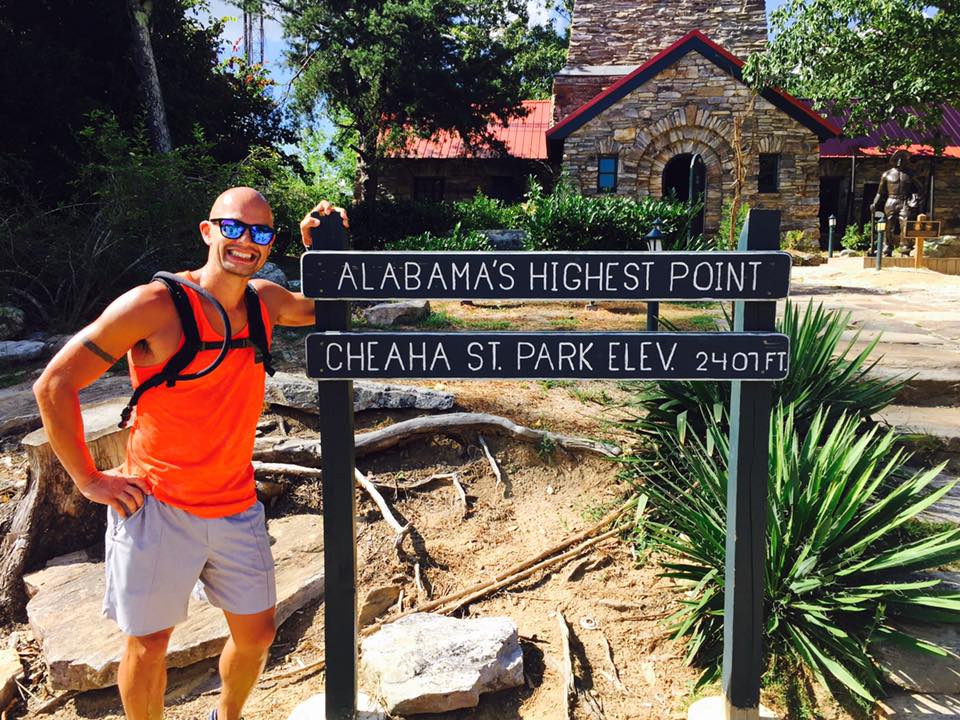 Starting with a challenging run was a great way to quickly bond with my teammates. We had little in common besides running, but the miles gave us a great chance to get to know each other.
Day 2: Springer Mountain, Blue Ridge Mountains, Northern Georgia
I woke the next morning with my legs feeling better than expected, which gave me confidence for the day head. Our next run was and out and back 18 miles up Springer Mountain, located in northern Georgia, with about 3,782 feet of elevation.
I found it to be the most mentally challenging run of the course. A team atmosphere helped – I was amazed to see the elite runners slow their pace and the slower runners pick it up. We pushed forward together thru heat, elevation and distance.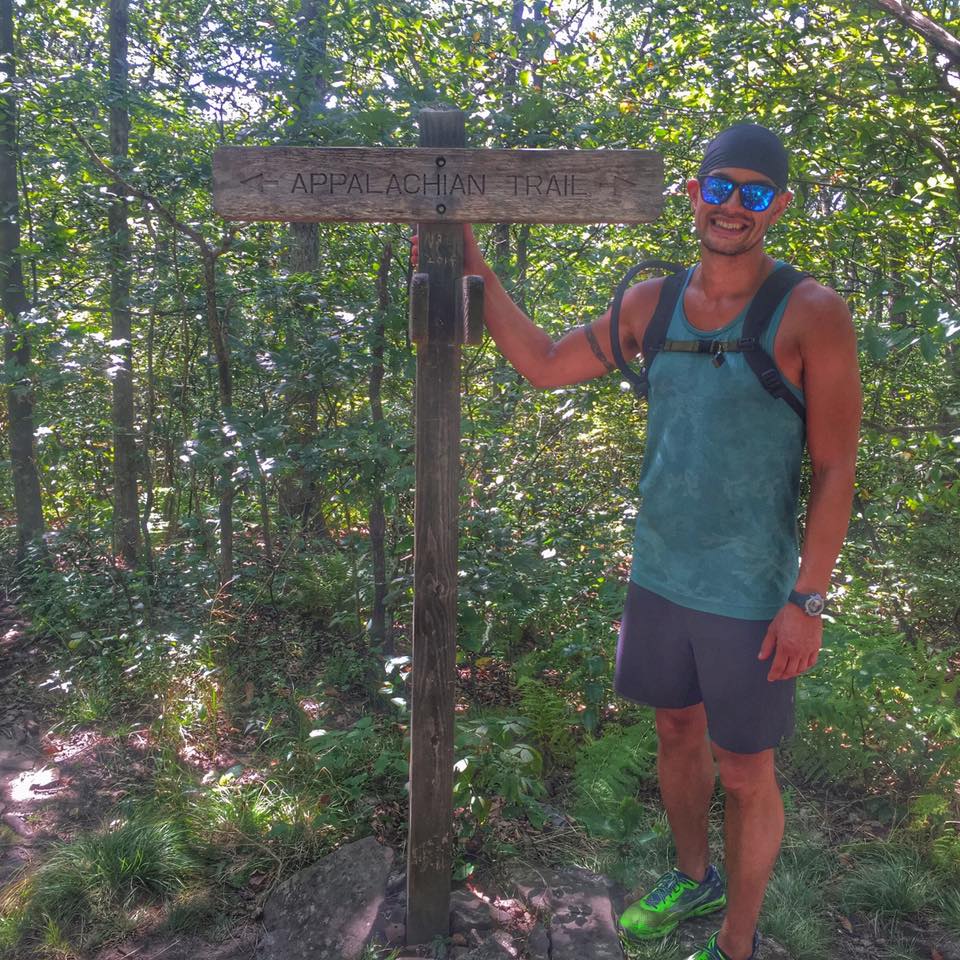 That night we bonded over a campfire, and I picked the elite runner's brains. The focus, training, and discipline needed to be that good and hone their craft are incredible.
Day 3: Mountain Mitchell, North Carolina, highest peak east of the Mississippi
Our last day's run was in North Carolina, and I was ready to represent my state. At this point I was exhausted, purely running on adrenaline and guts. It was about mental perseverance to run the last 8 miles of the trip while climbing 6,000 feet in elevation to the top.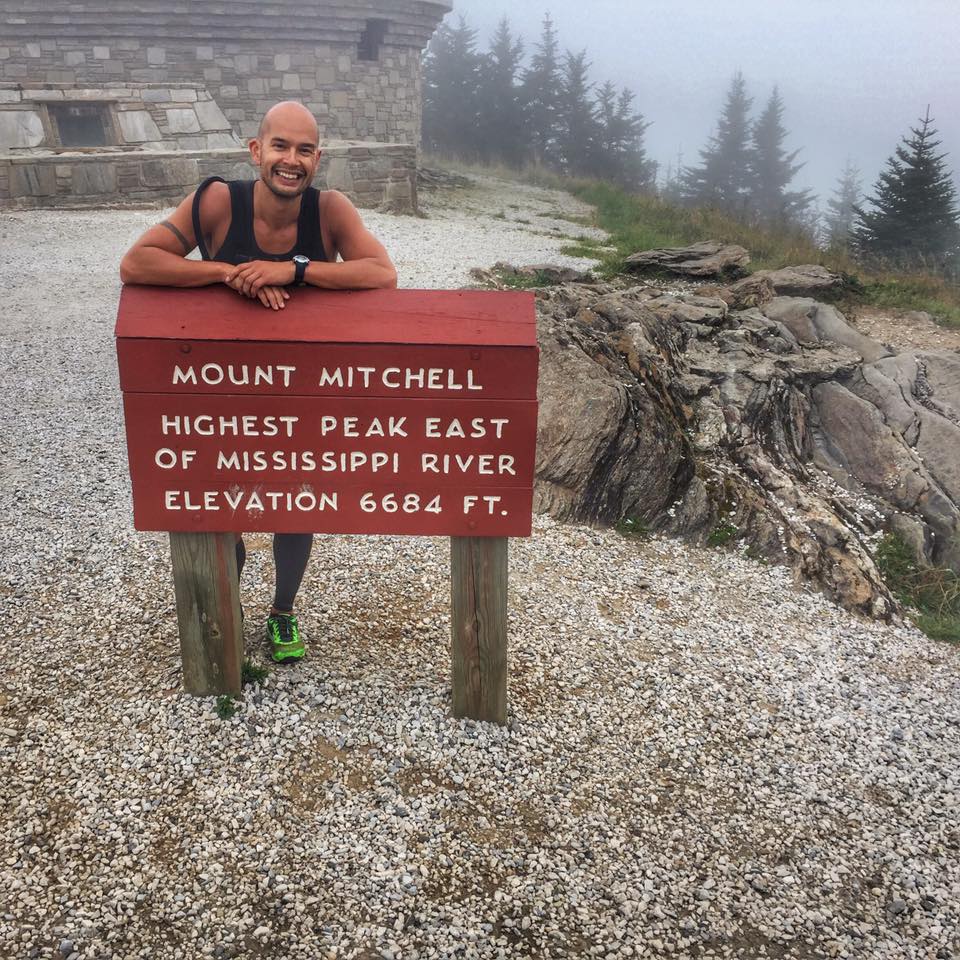 Day three also turned into the ability to laugh at uncomfortable situations. After three days of running, most of us were suffering from some sort of GI distress. Let's just say I earned a nickname and have an unbreakable bond with my new running friends.
Heading Home
As I headed home, I was proud. My feet were sore from the terrain, but my legs had held up well to summit the three peaks.
Admit your fears, jump in and see what you do. You may surprise yourself.
Aaron Hewitt PA-C is a physician assistant with the OrthoCarolina Sports Medicine Center. He is a former assistant athletic trainer with the Minnesota Vikings (NFL) and is an orthopedic provider for UNC-Charlotte and Myers Park High School. He also is a physician assistant team lead for Sports Medicine, Spine, Hand & Pediatrics and a clinical and surgical preceptor for Physician Students.
---
Back