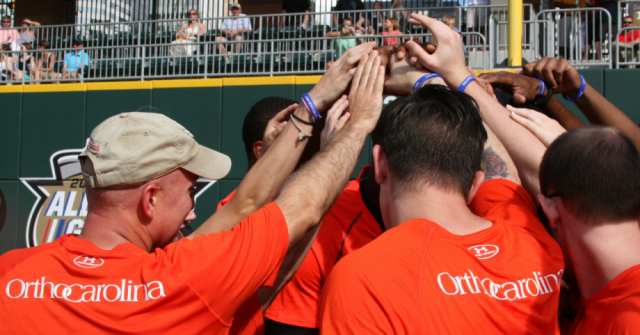 OrthoCarolina accepted an award as one of the region's Healthiest Employers as part of Charlotte Business Journal's ninth annual Healthiest Employers of Greater Charlotte Awards.
OrthoCarolina's mission to provide quality care and create a healthier community is a tenant they uphold for both patients and team members.
"OrthoCarolina knows that health, including that of our own, is a priority -- so we made the choice to invest in our employees and give them the tools to help manage their own health," said Bruce Cohen, MD, CEO of OrthoCarolina.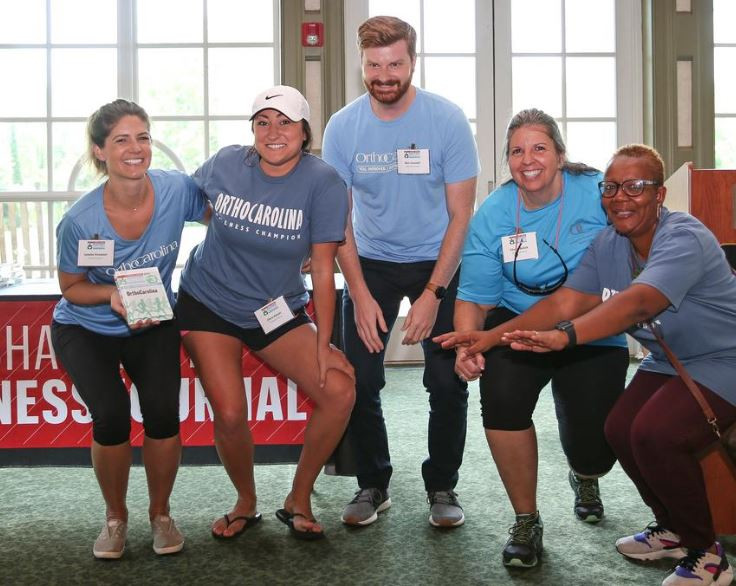 OC team members were on hand to accept the award, including individuals from the Wellness Champions team, a group dedicated to the wellness inspiration and education of the colleagues.
Healthiest Employers, an Indianapolis-based consulting firm, scored companies from an assessment of more than 60 questions based on company culture, strategic planning and programming, and interventions, among other topics.
OrthoCarolina was also named one of the top five Healthiest 100 Employers in America in 2018 by the Healthiest 100 Workplaces in America for its employee wellness program, Be Well. It was the third year in a row OrthoCarolina has ranked in the top 25 healthiest companies nationwide, and the third year in the top spot as healthiest employer in Charlotte.
Want to join the OrthoCarolina team and work with one of the healthiest employers in the nation? Visit our careers portal to learn more.


---
Back