Occupational therapy helps patients enjoy life to the fullest by focusing on health, and preventing or living better with injury, illness or disability. Occupational therapists and occupational therapy assistants are specially trained to help patients who suffer from arthritis, helping them improve function through the use of meaningful activity such as occupations, adaptive techniques and equipment.
---
Throughout my 20+ year career as an occupational therapist and certified hand therapist, I have found the most rewarding part of my job to be the collaborative process with my patients. It is in these moments where I have learned to be flexible, an active listener and open to new ideas. In my role we are daily encouragers and confidants. Even as the disease process progresses, if a patient's approach to the disease is proactive and self-driven, they can actively participate in occupations throughout their life that are meaningful.
At just 16 years old in 1956, John Antonetti was diagnosed with rheumatoid arthritis. He spent 6 months in a special rehabilitation center in Betheseda, Maryland, working with occupational therapists who focused on "creative work", using his hands to carve, draw and sew. His arthritis worsened, and at 25 he underwent his first hip replacement, and the following year, his second hip replacement. He continued to work as a drafting engineer and started a family, knowing that his condition was only going to worsen. According to his wife, Marlene, John never complained. He raised two sons, and in his mid 40s he underwent bilateral hip revisions and pelvis reconstruction. At that time he was told he would never walk or drive again and that he should retire.
John did not retire. He became more focused on his independence, even as his wrists ankylosed and his fingers became crippled. At 67, he underwent a total knee replacement. After each surgery he underwent inpatient, home health and outpatient therapy, eventually following through with a daily exercise regimen that he continued throughout his life.
John collaborated with his therapists, was an active participant in self-directing his own care. He enjoyed working with his hands, repairing his car and wood-working. He adapted his tools to fit his hands. John was unable to close his car door so he designed a hook to pull it closed, and he utilized standard adaptive equipment, reachers, grab bars and a long handled scrub brush. He fabricated his own shoe horn to fit his hands and carved a cane with a removable top that had interchangeable pieces to help with dressing and handling of items.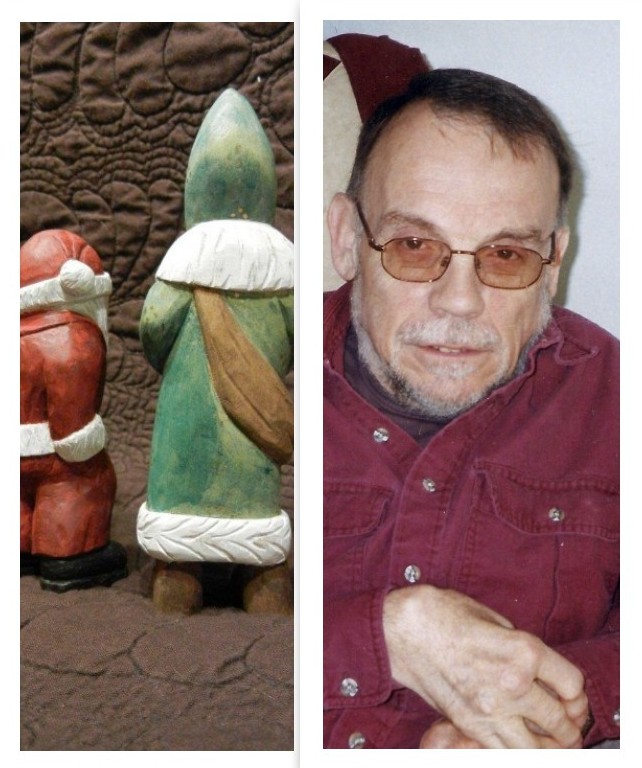 Throughout his life John was driven, determined and focused on maintaining his independence. His therapists and physicians were impressed by his spirit, his will and drive to remain engaged and an active participant in activities that were meaningful to him. In 1998, Dr. Levy, his rheumatologist, nominated him for the Arthritis Foundation's Hero Overcoming Arthritis Award.
John Antonetti is a cousin of the author. He passed away January 10, 2013 after developing complications after a fall resulting in a hip fracture. This article is written in tribute to him and those whose lives are impacted by arthritis. John Antonetti; August 27, 1940-January 10, 2013.
April is National Occupational Therapy Month. For more information, visit AOTA.org.
Stacy Rumfelt, OTR/L, OTD, CHT, CLT is an occupational therapist, certified hand and lymphedema therapist at OrthoCarolina's Gastonia office and specializes in the treatment of traumatic hand and orthopedic upper extremity injuries.
Comments
---
Back