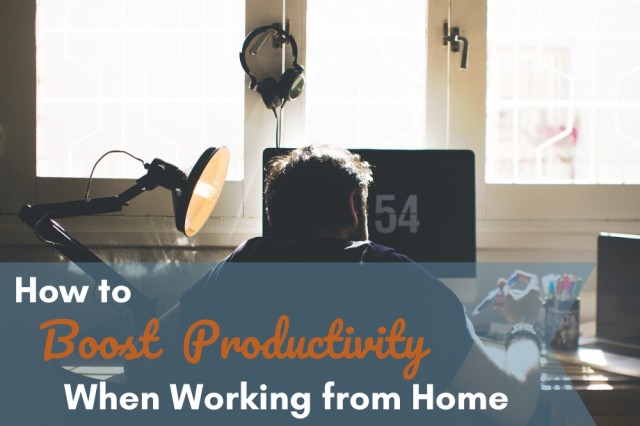 Working from home is the new normal for millions of people around the world. For all its perks – no commute! – the change in environment can have undesired effects on your wellbeing and work performance. Keeping in touch with your team, managing your time and struggling with loneliness are common challenges. By taking steps to boost your mood and productivity, you'll be on track to make the most of working remotely.
Check Your Routine
Maintain your work routine as best you can. Write down your schedule and put it at your home workstation as a reminder of your daily schedule.
Don't delay your mornings and afternoons; fill your downtime with activities. Where you previously committed time for your commute, add reading, calling a friend or listening to a podcast. These lulls are also a good time to add in an exercise regimen for home-work-life balance.
Kids? Check Their Routines, Too
Kids of all ages, from pre-school to high school, are wired by a schedule. Continue their schedule by dedicating blocks of time to classwork, homework and extracurricular activities. Work with other parents and arrange time for kids to talk with friends on the phone.
Work in scheduled breaks throughout the day to reenergize and reset, and try to match your break times with your kids' break times. Communicate with your kids when you are about to be on a call or conducting a meeting. Let them know when you finish, too, so they know when you're available to answer questions.
If you exercise at home, have them to join you. You may be surprised by how much energy they can bring to the workout.
Wake Up and Dress Up
Continue to dress up for work even when you're at home. If you have kids, dress them for school, as well. This routine helps puts you in the mindset being prepared for work or school. Toward the end of the day, transition into more relaxed clothes to encourage winding down.
Create Work Environments
While you're working from home, create an environment where you can transition your mind into work mode. If you don't have a study or extra room you can work in, try converting an area of your living room into a temporary workspace.
Avoid transitioning workspaces daily. If you feel the need for a change of scenery, make it towards the beginning or the end of the week and keep it for four to five days.
Designate a work area for your kids, too. If it's at the kitchen table or counter, set up the table in the morning with all the resources your child may need. At the end of the day, pack up the supplies and store them aside to help distinguish "school" from "home."
Set Boundaries with Four-legged Friends
We all love our pets. However, the extra time at home with your furry friends can be distracting. Continue to follow your pet's normal routine as best as you can. If you're conducting a call, try arranging for your pet to be in another area during that time. The separation will minimize interruptions and help you stay focused.
Refresh with Houseplants
Aside from adding a touch of green to your home, houseplants improve air quality by absorbing air toxins and carbon dioxide and producing oxygen. Aloe Vera and Snake Plants are popular, low-maintenance air purifiers that release oxygen at night to promote restful sleep. For a bonus pop of color, consider blooming plants such as Peace Lilies and Gerbera Daisies.


This blog is brought to you by the OrthoCarolina Sports Training Center. We're here to help you stay healthy, informed, and uplifted as we navigate unprecedented change in our communities together.

Comments
---
Back