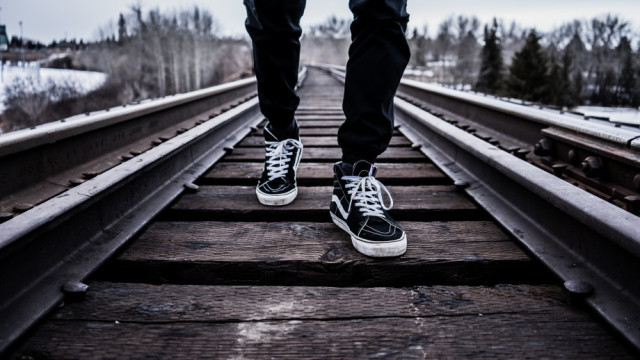 MAKE AN APPOINTMENT TODAY: 704.323.2778
The foot and ankle surgeons of OrthoCarolina are experts in the treatment of all disorders of the foot and ankle, both surgical and non-surgical. Our team will typically see patients with conditions that vary from trauma to arthritis care to fractures of the ankle joint and the joints of the hindfoot, midfoot, and forefoot. Our physicians also see common pediatric foot and ankle conditions.
We also specialize in the proper diagnosis and treatment of heel pain, nerve disorders (such as tarsal tunnel syndrome) and tumors of the foot and ankle. Internationally recognized, our Foot and Ankle department sees patients from across the southeast.
Foot and Ankle physicians at OrthoCarolina will work with you to diagnose your condition and develop a unique, comprehensive treatment plan that meets your specific needs to get you back to living a pain-free life.
Select from our list of Foot and Ankle physicians or choose one of our multiple locations.
With expert physicians and care providers in locations throughout our region, OrthoCarolina is one of the nation's leading orthopedic practices and your destination for comprehensive orthopedic care. We bring expertise in the areas of foot and ankle, hand, hip and knee, shoulder and elbow, spine, sports medicine and pediatrics to offer a continuum of care unmatched in our region — and throughout the country.

---
DON'T TAKE OUR WORD FOR IT. SEE WHAT OUR PATIENTS ARE SAYING:
"I had a transformation I wish I had taken advantage of about seven years ago when my foot pronation became very severe. For those seven years plus I had not been able to walk any distance over a couple blocks without pain and discomfort. By God's grace I had Dr. Carroll Jones virtually give me a new foot in the ankle fusion surgery! Now I can of course walk easily in most situations but can also walk two miles again with only some discomfort. It has taken for than six months to get to this place with natural healing and aggressive therapy but it has been well worth the time and effort. The OrthoCarolina Foot and Ankle Center encouraged me on the journey." -Arthur


"I couldn't have asked for a better surgeon or staff to have worked with. My recovery was extremely speedy and much easier than I had expected. And the appointment were always on time and convenient. It's safe to say I wouldn't be walking today if it wasn't for Dr. McHale and her staff." -Mandy

YOU. IMPROVED.
More From Foot & Ankle
Comments
Leave a Comment