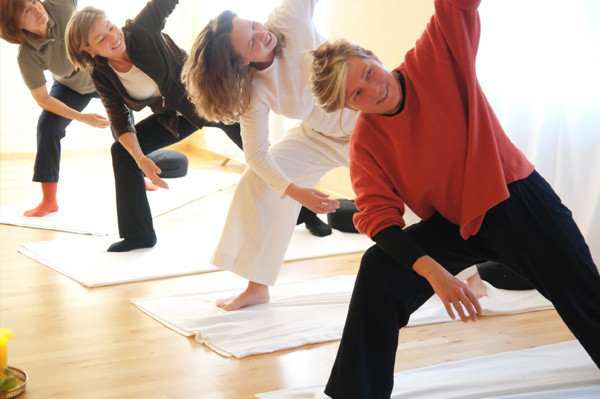 The pain and stiffness arthritis causes can make a workout seem beyond grasp, especially when the symptoms are so intense you feel more immobile than athletic. Mild to moderate exercise can actually help ease the effects of arthritis, however, because it helps everything remain fluid and in proper working order, which sets you up for speedier recovery.
Basically, not exercising causes your joints to bear more stress because the surrounding muscles and tissues grow weaker. By keeping those muscles and tissues healthy and strong, you improve your joints, energy, bone mass, and probably your weight and health as well.
Getting started with exercise is the first step to getting those joints healthy, but where to begin? Maintaining a good range of motion through regular stretching and movement is a great start and can help improve flexibility and decrease pain. Walking, cardiovascular and aerobic workouts, strength training, swimming, tai chi and yoga are other favorites of people who live with arthritis, but it's important not to take on too much at once or you risk muscular injury.
Our partner the Arthritis Foundation offers a number of exercise resources and information for people living with arthritis, including arthritis-friendly workouts and videos. Here are some links to get you started. As each patient's case will vary, the plan for your exercise program should be determined together with your doctor and/or physical therapist.

How to Start an Exercise Program
Weight Training 101
Dynamic Stretching
Working Out Through Pain
Avoiding Common Workout Mistakes
How Much Exercise is Enough?
Lower Body Exercises Dos and Don'ts
Upper Body Exercises Dos and Don'ts
High-Intensity Exercise and Rheumatoid Arthritis
More From Physical Therapy
Leave a Comment