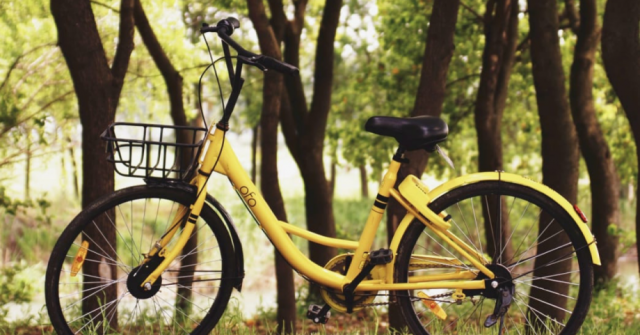 Written by Ann Gibson for Matcha in partnership with OrthoCarolina.
Whether you're a weekend warrior training for the next race or a nature-loving parent looking for a place to spend some trail time with your kids, there's an emerging outdoor destination due north of the Queen City that needs to be on your radar. Surry County's expanding network of blueway paddling trails, challenging singletrack, and family-friendly greenways add up to a weekend's worth of outdoor adventure less than a two hours drive from uptown.
"Surry County has that down-home feel," says Parks & Recreation Director Daniel White. "We've got the Sauratown Mountain range, the Blue Ridge Mountains, four navigable rivers, some of the easternmost native trout waters in the state, and game lands for hunting, fishing, and horseback riding. It's a special place."
Welcoming towns like Elkin, Dobson, and Mount Airy have joined forces to develop the region's natural assets, and Fisher River Park near downtown Dobson is at the geographic center of the action. By summer, a new river access point and expanded trails will be added to the athletic fields, jogging track, multi-use greenway, and mountain biking trails already in use at the 135-acre park. There are also plans to open another public boat launch 3.5 miles downriver from the park. Eventually, there will be as many as 18 river accesses throughout Surry County, plus trails connecting the park with downtown Dobson.
Surry County's combination of peaks, rivers, parks, and downtown shopping and dining districts, all set in the wine-centric Yadkin Valley, makes for a perfect day trip or weekend getaway. Here's what you need to know to plan your multi-sport trail adventure in Fisher River Park and Surry County.
1. Multi-Use Trails
Hike and bike the wide, two-mile rock dust greenway along the Fisher River. The family-friendly trail starts at the playground, and there's plenty of shady areas to take a break. The level surface is stroller-friendly, making it a perfect route for young children just learning to handle a bike. For a more intense workout, hit the quarter-mile jogging track around the athletic fields for intervals and race training, or the shady mountain bike trails for greater distance and hill work.
2. Singletrack Trails
Rolling, heavily wooded trails make Fisher River Park's 6.5-mile mountain biking trail network a technical and cardio challenge for intermediate to advanced riders. Your ride starts with a long climb to a fast descent on doubletrack before picking up tight singletrack through a pine thicket and hardwood forest. What starts out as a smooth, flowy ride, transitions to roots, rock gardens, and rock outcrops as you move deeper into the forest.
Combine your ride at Fisher River with six miles of singletrack at Mount Airy's Westwood Park and seven miles of mountain biking at Elkin Creek for an entire weekend on Surry County's MTB trails.
3. Surry County Scenic Bikeway
On your road bike, you can ride more than 500 miles of mapped and signed routes on the Surry County Scenic Bikeway. Start and finish in Fisher River Park on the 60-mile Elkin-Dobson Loop. A strenuous ride for experienced cyclists, the route crosses rolling countryside with plenty of hill climbs alternating with long, flat straightaways. Plan your rest breaks at the vineyards you'll pass along the way.
4. Fisher River Blueway
It's a short, 25-foot portage from your car to the new Fisher River Park launch. The advanced beginner to intermediate paddle starts out with a Class I rapid about 100 feet downstream where the river carves its course through granite cliffs. As you continue on, you'll encounter Class I-II rapids most of the way, with a Class II+ and Class III rapids thrown in for excitement as you approach the take-out eight miles downstream at Hamlin Ford Access. It's another 2.5 miles to the Bray Ford Access, a short and easy stretch for family-friendly tubing. Cliffs are covered with Catawba rhododendron, making for an especially scenic trip during peak bloom season in the spring.
If you're looking for even more isolation and backcountry paddling, launch on the Ararat River Blueway at the 268 E access in the southeastern corner of the county. The eight-mile stretch of river between your put-in and the take out in Pilot Mountain State Park is about as close as you can get to a wilderness experience in the NC Triad, with no roads, no bridges, and plenty of solitude.
Fishing is another popular pastime along the Surry County blueways. The northern Fisher River above I-77 is known for its productive delayed-harvest trout waters, and the section below I-77 is an abundant smallmouth bass fishery. The result is excellent trout and smallmouth fishing in the transition zone at Fisher River Park. For the best fly fishing, wade in at one of the tributaries near the park access to walk the Fisher upstream.
There's also easy access to delayed harvest trout waters on Lovills Creek and the Ararat River in Mount Airy and along the Elkin Greenway. The Mitchell River in the western portion of the county, also a delayed-harvest trout fishery, boasts some of the most pristine waters in the state.
5. Trail Events
With so much outdoor adventure on tap, it's only natural that Surry County is building race and festival events around the local trail scene. Visit in mid-May for the Tour de Vino endurance cycling event during the Yadkin Valley Wine Festival, and be there in late May for NC Trail Days. The Running of the Vines 5K/10K and Fun Run, also held during the wine festival, starts in downtown Dobson and finishes at Shelton Vineyards.

Comments
---
Back