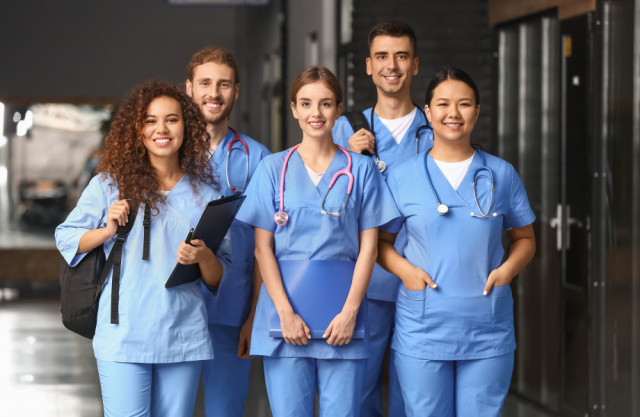 All interns should be coming for school-related credit such as a clinical rotation, externship, residency, or another similar setup via your institution or program, under the supervision of an OrthoCarolina professional in your field of study. We offer unpaid internship opportunities.
The OrthoCarolina student internships have been cleared to fully resume, so please reach out to your OC student programs coordinator and OC program clinical coordinator to request information on slot availability!
NOTE: The PA/NP/Nursing program is currently booked through June 2023, so requests will need to be in advance from this timeframe forward. Currently, Therapy programs are booked out into Spring 2023, so requests will need to be for Summer 2023 onward. Thank you!
---
Internships-MD, PA, DPT, PT, PTA, OT, OTA, OT Level II, ATC, CMA, RMA, EMT, Rad
Techs/X-Ray, MRI, Research Intern, etc. (Professional students)
School affiliation agreement must be approved and active BEFORE interns start (this is a contractual OC agreement for school-related credit through the student's school program and at/under OC)
*OC Clinical Coordinator/OC Student Programs Coordinator/School Program Rep coordinate intern placements
*Minimum age requirement: 18 years old.
*Annual Students: approx. 240-300 (# May Vary-Depends on contract# agreed on & #s program facilitator can process)
*Interns have flexibility on the hours and time frames for rotation/internship/externship
*Placements should be requested 6-12 months in advance, however with random school cancellations, accommodations can sometimes be made if availability exists and sufficient time can also be allotted for mandatory onboarding.
*For EPIC access, a Student IT ticket must be submitted by the clinical Instructor or immediate supervisor (4 weeks in adv.), to Mona in HR -and indicate 1 of the 4 access levels, sign & date; Students are NOT permitted to use staff Logins/Passwords. (Mona can provide form if needed)
*Student must be cleared by Mona-OC Student Programs/HR Coordinator, to formally start on site (done via email notification email sent out prior to start)
*OC email addresses are issued only for select students, usually for research/business/ admin/ IT students only; Clinical students should use their school email accounts
*OC Students are to use their school ID badge while on-site with OC Host
*OC Host is to connect with incoming students prior to the starting date (to provide scheduling information, directions, dress attire info, parking info, etc.)
*OR privileging is not coordinated by OC Student Programs Coordinator, and all students do not obtain this perk of participation, this is only offered at the OC Host's discretion; then must be coordinated between OC Host and/or their designee (SAC/MAA) and student along with the desirable healthcare facility, per their requirements. (Mona can provide some contact information and forms for certain area facilities commonly used).
*Desirable Internship placements should be requested 6 months to I year in advance
Interns Mandatory Onboarding:
•Traditionally initiated 6-8 weeks before the student's OC start date
•Student must submit completed onboarding packet, 4 weeks prior to start
•Nationwide Background Check (Recent, pulled within 90-days of OC start date)
• I 0-Panel Drug Test (Recent, done within 90 days of OC start date)
•Immunization Records must be submitted
•TB Documentation (i.e. Survey, 2 separate tests or equivalent test (T-Spot, QuantiFERON Gold, etc.)
•Flu vaccination –seasonal (ONLY required if coming to OC between Oct 1st - Mar 31st)
•The Covid-19 vaccination is no longer required (UNLESS the student will be going into Mallard Creek Surgery Center for any portion of their student experience.)
•There is No Separate Orientation Day for Students, Once Cleared - The Student Starts on-site on their Day one.
---
ALL OC student packets are submitted electronically to the OC Student Programs Coordinator via email, Attention: Mona Lindsay Wallace, for review; Mona.Lindsay@orthocarolina.com
However, OC hosts are NOT to be copied on the submission of this student packet, they will receive the clearance notification later from the student programs coordinator.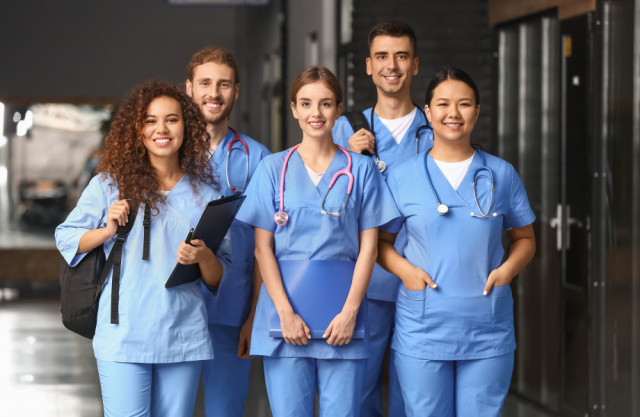 ---
Back