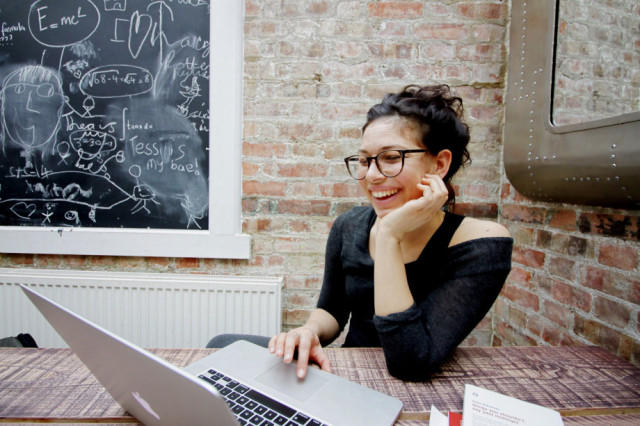 OrthoCarolina offers a competitive program that takes approximately 500 students a year and is comprised of 100+ schools. OC Students are awarded a valuable hands-on experience in an actual orthopedic work environment (both clinical and administrative) to gain a firsthand understanding of day to day tasks and responsibilities that they will encounter. Desirable students should be interested in demonstrating a commitment to excellence and to making lives better under OrthoCarolina mentorship. Our students receive unpaid internships, shadowing, externships and volunteering that are hosted by OC staff such as our MDs, PAs, Physical and Occupational Therapists, etc.

---
SOME COMMON INTERNSHIPS INCLUDE
Physician (MD) Shadow
Physician Assistant (PA) Shadow
Physician Assistant (PA) Intern
Physical Therapy (PT) Shadow
Occupational Therapy (OT) Shadow
RAD Tech
Medical Assistant (MA) Extern
---
INTERESTED?
Students are encouraged to express their interest in writing via the below electronic form under "Required Demographic Data Questions" and to send any questions regarding the program to Mona.Lindsay@orthocarolina.com.

Expressions of interest must be submitted 4 weeks in advance of when the student intends to participate.
Incomplete submissions will not be processed until the complete information has been provided.
All students must attend a mandatory OrthoCarolina orientation before beginning any part of a student assignment on site.
If you are not a pre-approval, you will automatically go onto the OrthoCarolina waiting list pending placement with a host and site. If/When a placement is found, the student is notified by the program coordinator. Students can remain on the OrthoCarolina waiting list for up to 3 months before they fall off. If a placement is not found and the student falls off of the waiting list, the student is able to reapply for consideration.
Noncompliance with program processes and protocols may result in dismissal from participation with the OrthoCarolina Student Programs.

Participants must be at least age 16 or older.
All students must attend an OrthoCarolina General Orientation before being permitted to start in any of the clinics. Orientation is normally held every other Monday from 8:30 am – 2:30 pm.
Desirable information we request from students can be downloaded below. This information will be reviewed for eligibility/approval.
Per OrthoCarolina Student Programs policy, OrthoCarolina shadowing experiences strictly for observational purposes must be between 24 hours (minimum) and 40 hours (maximum). If you are seeking a student assignment for any school/college related credit, the hours will vary based on program requirements/needs. In addition, an OrthoCarolina Affiliation Agreement must be on file with us from your school for school credit. You can request this affiliation agreement from the OrthoCarolina Student Programs Coordinator by sending an email to Mona.Lindsay@orthocarolina.com
If you have come for an OrthoCarolina student assignment before and wish to return, you must reapply via the standard electronic process. Please indicate that you are a re-engagement (returning student) instead of a first-time student in your demographic data. If it has been longer than 90 days since your previous assignment ended, you will be required to repeat the mandatory OrthoCarolina Orientation as well.
Each student is limited to two experiences annually, in order to allow for more students to gain some experience under the program.
To participate in the OrthoCarolina Student Programs, you will be required to provide your date of birth, full legal name, and social security number as part of our onboarding & compliance process so we can screen all individuals against the government's list of those people who are excluded from participating in healthcare provision. This is a compliance requirement for the tracking, monitoring and reporting that OrthoCarolina does to be in compliance with federal regulations.

WHY must I do this? Our covered entities receive federal monies as reimbursement for services provided, so the government has the authority to review our practices and procedures to ensure we remain compliant with all relevant laws. Due to this, we have a dedicated Corporate Compliance Department who oversees our Compliance Program. One example of the work our Compliance Department performs is to screen all personnel, including students and volunteers, to confirm they have not been "excluded" from working at a practice that receives federal funds. Exclusions can occur when someone has been convicted of a criminal offense related to healthcare in any way or related to narcotics offenses. Once someone is excluded, the exclusion is effective in all 50 states. The penalty to OrthoCarolina for allowing an excluded individual to participate in any aspect of healthcare delivery could be fines, loss of ability to bill insurance for our services, and/or exclusion of our organization. As a result, no exceptions will be permitted if internship/shadowing participation or employment consideration are desirable. Thank you for your support.
---
Please complete:

---
2019 ORIENTATION DATES
9/2/19

9/16/19
9/30/19
10/14/19
10/28/19
11/11/19
11/25/19
12/9/19
Preliminary 2020 Orientation Dates.
---
We are excited to have you join the OrthoCarolina team for this experience!

Please do not hesitate to reach out if you have any questions regarding this process or need additional information.