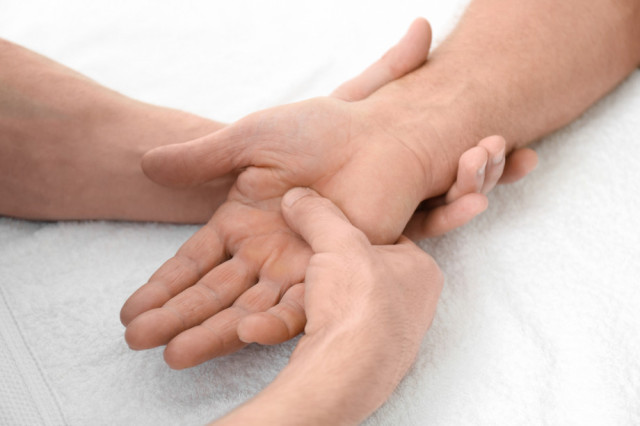 AOTA fellowships

---
FELLOWSHIP OVERVIEW

The OrthoCarolina Occupational/Hand Therapy fellowship is an 18 month, post-professional clinical and didactic education experience designed for occupational therapists who wish to significantly advance their preparation as a specialty provider of orthopedic upper extremity and hand rehabilitation services. This fellowship combines ongoing clinical mentoring with a theoretical basis for advanced practice and scientific inquiry. Fellows accepted into the program will be full-time employees of OrthoCarolina, salaried with benefits.
FELLOWSHIP FORMAT
The Occupational/Hand Therapy fellowship program provides an 18-month long course of didactic and clinical education. This program provides the equivalent of 18 semester credit hours of instruction and clinical experience and is intended to prepare the eligible fellow to sit for the Certified Hand Therapist (CHT) examination of the Hand Therapy Certification Commission and/or prepare the fellow to submit an application for Board Certification in Physical Rehabilitation through AOTA's Board Certification Program. The hand therapy fellow would complete a minimum of 1500 hours of supervised clinical practice including laboratory and lecture study. In several modules completion of staged oral, written and practical examinations in an Objective Structured Clinical Examination (OSCE) format administered by a board of faculty examiners may be required.
FELLOWSHIP GOALS
Create mentors who would teach and guide other therapists throughout their careers
Prepare therapists to sit for Specialist Examination or Board Certification in their area of expertise
Foster teamwork, leadership, and collaboration between therapist, physician, and patient
Expose the fellow to advanced research in order to produce a clinically relevant occupational/hand therapy capstone project
Provide advanced opportunities of clinical exposure in the subspecialty of the hand and upper extremity.
Development of clinicians who treat the whole patient in a caring, ethical manner exceeding patient expectations.
PROGRAM OVERALL FELLOW LEARNING OBJECTIVES
If the fellow seizes the opportunity he/she will:
If eligible, pass the Hand Therapy Certification Commission Certified Hand Therapist (CHT) examination and/or submit for Board Certification in Physical Rehabilitation through the American Occupational Therapy Association (AOTA).
Develop the skills and knowledge to become educators in a variety of settings (i.e., clinical, fellowship, coursework, and/or laboratory instructors).
Contribute to the profession of occupational therapy through clinical practice, teaching, scholarship, leadership, and service.
Become professionally active at the clinical, local, state, national and international level.
Demonstrate traits of independent thinking including:
Developing an inquiring mind evidenced by asking "high-level" questions
Take the perspective of other residents/tutors considering alternative ideas during discussions
Demonstrate mental flexibility by modifying their ideas according to best evidence and argumentation
Demonstrating a skeptical orientation by adopting a posture of doubt about truth claims and arguments during tutorials and discussion groups
Effectively learning to argue by making conceptual claims backed with supporting theory and evidence.
HAND THERAPY FELLOWSHIP CURRICULUM
Introduction to Research and Scientific Inquiry/Evidenced-Based Practice in Hand Therapy
Basic Clinical Evaluation
Advanced Management of the Shoulder
Advanced Management of the Elbow
Advanced Management of the Wrist
Advanced Management of the Hand
Concepts in Wound Care
Edema Management
Splinting Laboratory
Modalities Seminar
Cadaver Laboratory
Perspectives in Occupational/Hand Therapy
Clinical Seminar
Capstone Project
top 10 reasons for choosing OC OT/Hand Therapy Fellowship
Our program is designed to afford you a work-life balance. Comprehensive clinical and didactic experiences are spread out over 18 months versus the standard 12-month program.
YOU truly are part of our TEAM! During the 18-month program, you develop solid relationships with OT colleagues, MDs and PA's, and clinical staff
You will be surrounded by world-renowned surgeons in the area of hand and upper extremity rehabilitation. Hundreds of research articles, book chapters, and lectures are produced by our referring physicians.
You will be mentored by faculty and staff with more than 25+ years of experience. Many of whom have also published articles, research, book chapters, and presented at national conferences.
OC's specialty clinics are nationally known in the areas of the Amputee, Brachial Plexus, and Congenital Hand. OT plays an integral role in each of these monthly clinics.
Monthly cadaver lab observation
Contributing to bimonthly Journal Club.
Attendance in weekly Physician Conferences
Attendance in Quarterly Hand Therapy Meetings.
100% passing rate on the CHT exam post-fellowship.
BONUS: You rack up 1500+ hours toward your CHT eligibility requirement.

HAND THERAPY FELLOWSHIP Contact
Stacy Rumfelt OTR/L, OTD, CHT, CLT

Coordinator of the Hand Therapy Fellowship Program

Stacy.Rumfelt@orthocarolina.com
(704) 671-1860
870 Summit Crossing, Gastonia, NC 28054

A Hand Therapy Fellow Success Story

OrthoCarolina Hand Therapy Fellow accepts 2019 Mary C. Kasch Scholarship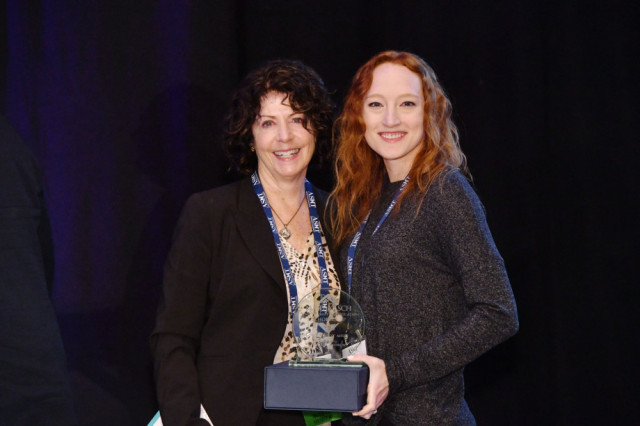 FREQUENTLY ASKED QUESTIONS
ADMISSION REQUIREMENTS

All applicants must have a current license to practice occupational therapy in North Carolina and South Carolina. This license must not be under suspension, revocation, probationary status or subject to disciplinary proceedings or inquiry.
All residents will be employed by OC during their 18-month fellowship program.
All applicants must be active members of AOTA in good standing as applicable.
All applicants must have current CPR certification.
Applicants must submit a completed application in a timely manner in order to be considered for the program.
PROGRAM APPLICATION: Click Here
If mailing, send applications to:
OrthoCarolina
870 Summit Crossing Place
Gastonia, NC 28054
Attn: Stacy Rumfelt
Application Deadline: September 1
Fellowship Start Date: First week of January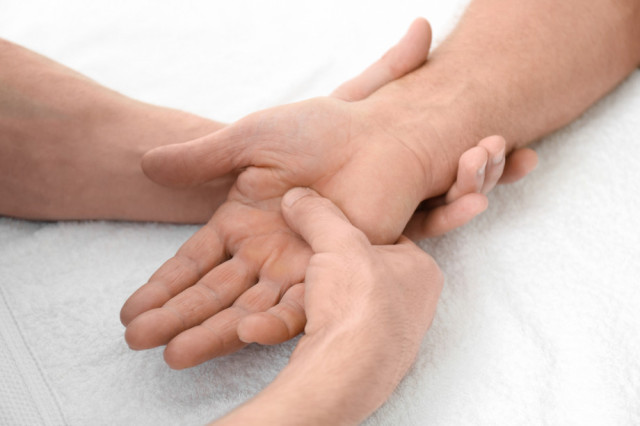 ---
Back