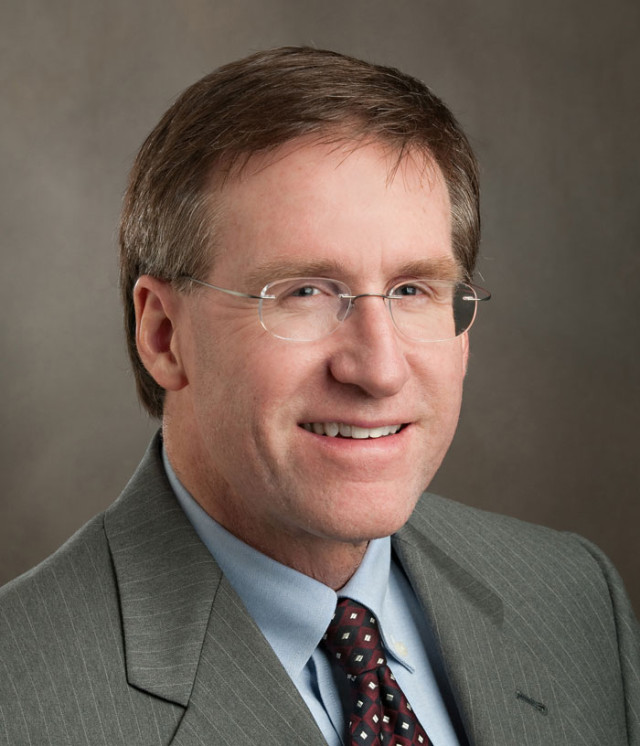 I saw Dr. Ward for the 1st time. Good doctor and great staff.
Education
Franklin and Marshall College -- Bachelor of Science
University of Pittsburgh -- Doctor of Medicine
West Virginia University Hospital -- Internship
West Virginia University Hospital -- Residency, Orthopedic Surgery
University of Louisville, Louisville Hand Surgery -- Fellowship, Hand and Microvascular Reconstruction
Bio
At age 12, Dr. Alan Ward knew he wanted to be a physician. As a youngster, he always enjoyed repairing and building things, so when he realized that orthopedics could fix people, he chose to pursue the field. Today, as an orthopedic surgeon, Dr. Ward specializes in the repair of the hands and upper extremities. The most rewarding moment in this career came when one of his patients, a child, painted a picture with their "new hand."
When he is not providing advanced surgical techniques or teaching orthopedic residents, Dr. Ward enjoys the beach and triathlon training.
Practice
Member of the American Society Surgery of the Hand
Member of the American Academy of Orthopaedic Surgeons
Member of the Mecklenburg Medical Society
Member of the North Carolina Orthopaedic Association
Member of the North Carolina Medical Association
---
Some of the conditions treated by Dr. Ward include: Videos on the MEDIA tab
Carpal Tunnel
Dupuytrens contracture
Arthritis of the wrist and hand
Sports injuries of the elbow, wrist and hand
Nerve compression problems: Ulnar nerve, radial nerve, median nerve
Joint replacements: Distal radioulnar joint (APTIS), Wrist, Small joints of the hand
Awards
2022 North Carolina's Top Doctors, Charlotte Region, SouthPark Magazine
Named a 2021 Top Doctor by Charlotte Magazine
Named a Carolina Top Doctor, 2020
Named a 2020 Top Doctor by Charlotte Magazine
Named a 2018 Top Doctor by Charlotte Magazine
Named a 2017 Top Doctor by Charlotte Magazine
Named a 2014 Top Doctor by Charlotte Magazine
Named a 2010 Top Doctor by Charlotte Magazine
Named a 2009 Top Doctor by Charlotte Magazine
Named a 2008 Top Doctor by Charlotte Magazine
Named a 2007 Top Doctor by Charlotte Magazine
Team
Kelli, LPN
Surgery Scheduler – Robin
Administrative Assistant – Carolyn Byers
PA Team
Research
Peer-Reviewed Publications
*Gaston RG, Ward WA, Lewis DL, Gantt EG, Osier LK, Gaul JS, Perlik PC, Chadderdon RC, Baker DS, Boatright JR; Wrist and Radius Injury Surgery Trial (WRIST) Study Group: Reflections One Year into the 21 Center NIH-funded WRIST Study. A Primer on Conducting a Multicenter Clinical Trial. Journal of Hand Surgery, 2013 Jun;38:1194-1201. *denotes group study
Song JW, Waljee JF, Burns PB, Chung KC, Gaston RG, Haase SC, Hammert WC, Lawton JN, Merrell GA, Nassab PF, Yang LJ, *Osier LK, Ward WA, Boatright JR et al; Surgery for the Ulnar Nerve (SUN) Study Group: An Outcome Study for Ulnar Neuropathy at the Elbow: A Multicenter Study by the SUN Study Group. Neurosurgery. 2013 Jun;72:971-982. * denotes group study. PMID 23426153
Giladi AM, Gaston RG, Haase SC, Hammert WC, Lawton JN, Merrell GA, Nassab PF, Song JW, Yang LJ, Chung KC, *Osier LK, Ward WA, Boatright JR et al: For the Surgery of the Ulnar Nerve Study Group. Trend of Recovery after Simple Decompression for Treatment of Ulnar Neuropathy at the Elbow. Plastic Reconstructive Surgery. 2013 Apr;131(4):563e-573e. *denotes study group. PMID 23542274
Malay S, Chung KC, *Gaston RG, Osier LK, Ward WA, Boatright JB et al: The Minimal Clinically Important Difference After Simple Decompression for Ulnar Neuropathy at the Elbow. Journal of Hand Surgery 2013 Apr; 38:652-659 *denote group study – SUN Study Group PMID 23474160
Ward WA, Siffri PC: Endoscopically Assisted Ulnar Neurolysis for Cubital Tunnel Syndrome. Techniques in Hand & Upper Extremity Surgery, September 2009, p. 155-159
National and Regional Presentations
Ward AW, Osier LS, Lewis DR, Loeffler BJ, Chadderdon RC, Gaston RG. Lymphedema Following Elective Hand and Wrist Surgery in Women who are Post Axillary Lymph Node Dissection: A Prospective, Cohort Study. Abstract-(paper#2): ASSH Annual Meeting; 2016 Sept 29; Austin, TX
Ward AW. Non-implant Management of the Arthritic DRUJ. OrthoCarolina Wrist Course: A Focus on Techniques in Wrist Arthroplasty and DRUJ; 2015; Nov 14; Charlotte, NC Course Faculty/Moderator
Ward, AW: Invited guest speaker: Annual Fellows Research Day, Duke University, "DRUJ Replacement", April 17, 2015
Ward, AW: Invited guest speaker: Annual Fellows Research Day, Duke University, "Distal Radioulnar Joint Injuries", March 22, 2014
Ward WA. Midterm Results of Total Wrist Arthroplasty. Joint meeting of Australian and American Society for Surgery of the Hand, March 2012
Ward WA. Midterm Results of Total Wrist Arthroplasty. Grand Rounds, Louisville Hand Surgery, Louisville, KY, May 3, 2012
Ward WA. Current Status of Cubital Tunnel Surgery: Endoscopic, in situ, Transposition. Oscar Miller Day Symposium, Charlotte, NC, October 15, 2010