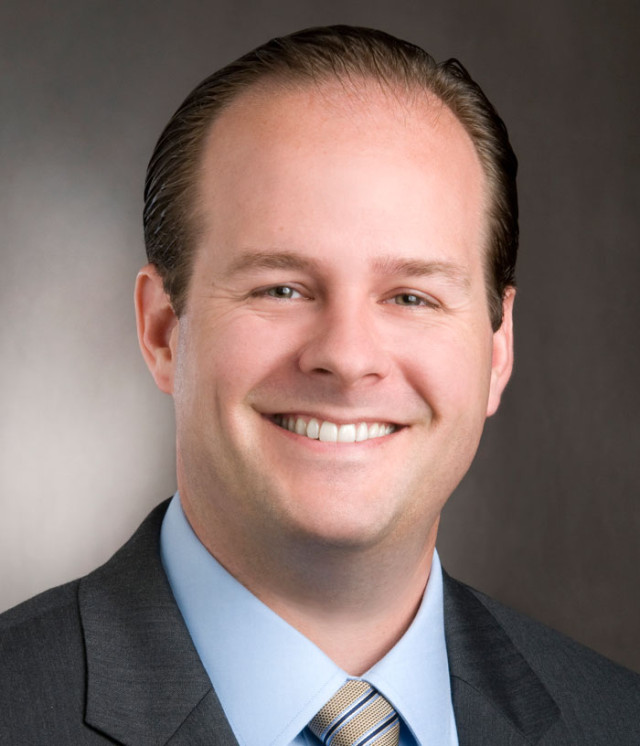 Specialties:
Elbow

Knee

Shoulder

Sports Medicine
Fellowship Trained:
Shoulder & Elbow

Sports Medicine
Biography
Head Team Physician for the Wingate Bulldogs
Head Team Physician for the Ballantyne Smokies
Team Physician for Ardrey Kell High School
University of California San Diego -- Bachelor of Science
University of Michigan School of Medicine -- Doctor of Medicine
University of Miami/Jackson Memorial Hospital -- Residency, Orthopaedic Surgery
OrthoCarolina Sports Medicine Center -- Fellowship, Sports Medicine/Shoulder & Elbow
Specializing in Shoulder Replacement
Specializing in Arthroscopic Knee, Shoulder, and Elbow Surgery
Specializing in Knee Ligament Construction: including Primary Anterior Cruciate Ligament Reconstruction, Revision Anterior Cruciate Ligament Reconstruction, and Multiligament Knee Reconstruction.
A Biomechanical Comparison of Two Soft Tissue Cortical Suspensory Fixation Devices- Current Project
Department Grand Rounds: Infection Prevention- The Red Queen's Race, March 2010
Sports Grand Rounds: Injuries to Throwers Shoulder, January 2010
Department Grand Rounds: Arthroscopic Bankart Repair in the Collision Athlete, May 2009
Orthopaedic/Radiology/Pathology Conference: A Slow-growing Anterior Tibial Mass in a 37-year-old Woman, Clinical Orthopaedics and Related Research: Volume 468, Issue 1 (2010), Page 302
O'Neal, S.B., Pawlowski, J., Huston, L.J., Ashton-Miller, J.A., Wojtys, E.M.: What Do Knee Injury Prevention Training Programs Change? Presented at the 2004 American Society of Sports Medicine Annual Meeting, Quebec City, Canada, June 24-27, 2004
Lin, V.S., O'Neal, S., McKean, J., +Sung, K-L, Department of Bioengineering and Orthopedics, University of California San Diego. Mechanical and Chemical Factors to Enhance Ligament Tissue Engineering Using Resorbable Fibers. Abstract Presentation at the 45th Annual Meeting of the Orthopedic Research Society in Anaheim, California on February 1-4, 1999
Regardless of me being a walk in, Dr. O'Neal fit me in. After checking my x rays and the ligaments in my knee, I was relieved that there was no damage. I'm a big believer in physical therapy. I was glad when he recommended it, instead of throwing prescriptions at it. He's a great professional and truly cares about the people he helps.