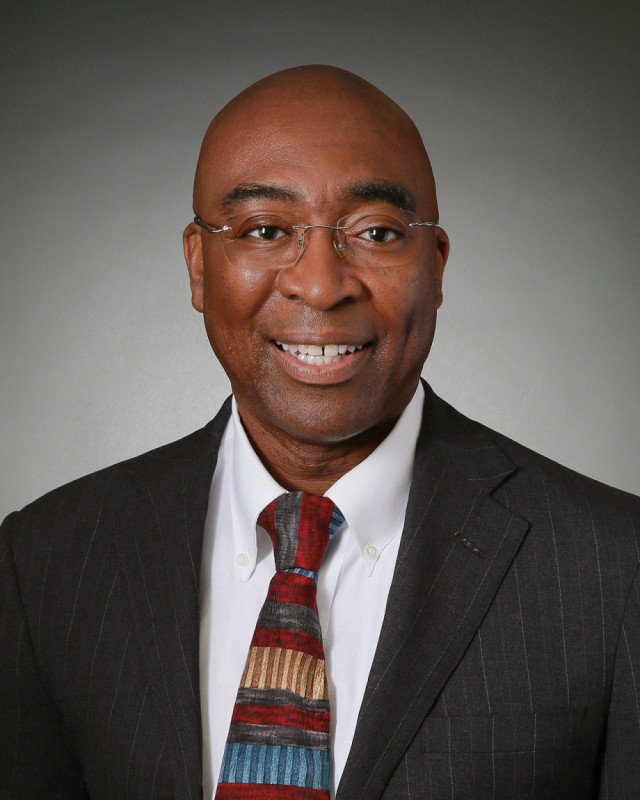 Specialties:
Physiatry
Fellowship Trained:
Physiatry
Biography
Dr. Rogers has been working in the medical industry since 1990. He specializes in pain management and Anesthesiology. He is currently an adjunct assistant clinical professor in Duke University's Department of Psychiatry and Behavioral Sciences as well as at Wake Forest University's Department of Psychiatry and Behavioral Medicine.
Lehman College- Bachelor of Science in Biology
Dartmouth College- Doctor of Medicine
Specializes in Pain Management
Visceral Pain
Chronic Migraine
Robert Wood Johnson University Hospital: recipient of the Robert D. Dripps, M.D. Memorial Award for the outstanding graduating resident in anesthesiology, 6/95
Dartmouth Medical School: awarded three consecutive N.I.H. sponsored research fellowships, 1985-1988. Research director Dennis Coombs, M.D. (development of visceral pain models).
Lehman College, C.U.N.Y. Inducted into the Lehman Scholars Program, 1981. An independent honors academic studies program.
Neuropharmacology of the Brainstem. Summer 1989. Investigation of the apneic response to brain ischemia in cats. Advisor: Dr. Herbert Morrison, Ph.D., Professor of Pharmacology at Dartmouth Medical School.
Chronic model for visceral pain assessment in the rat. June 1985 - August 1988. Development of a reusable model for the inducement of visceral pain in rats. Advisor: Dr. Dennis Coombs, Associate Professor of Anesthesia and Pharmacology, Dartmouth Medical School.
Two-dimensional echocardiographic analyses of cardiac transplant patients. Summer and fall of 1983. Utilization of 2-D echo to determine the presence of cardiac rejection in heart transplant recipients. Advisor: Dr. Henry Spotnitz, Associate Professor of Cardiothoracic Surgery. Columbia Presbyterian Hospital, Cardiovascular Research Labs, Columbia College of Physicians and Surgeons, New York City.
FDA Co-investigator clinical trials, Occipital nerve stimulations for refractory headaches, Medtronic, Inc, initiated September 2004.
FDA Principal investigator clinical trials, Advanced Bionics Inc (utilizing a new micro neurostimulator), initiated June 2004
FDA Co-investigator (the University of Michigan, divisions of Anesthesia- ogy and ENT), neuromodulation trials for refractory Temporomandibular disorder. Trials anticipated 2005.
Co-developed the Bion implantation technique for refractory head pain with Mr. Lawrence Watkins (Senior neurosurgeon, The National Hospital- tal for Neurology and Neurosurgery, London U.K. implanting surgeon for Professor Peter Goadsby). Implanted the first series of bion in the world for chronic migraine.
Developed Bion cadaver implantation technique for management of refractory Temporomandibular Disorder in conjunction with Dr. Charles Boyd (the University of Michigan, dept of Otolaryngology).