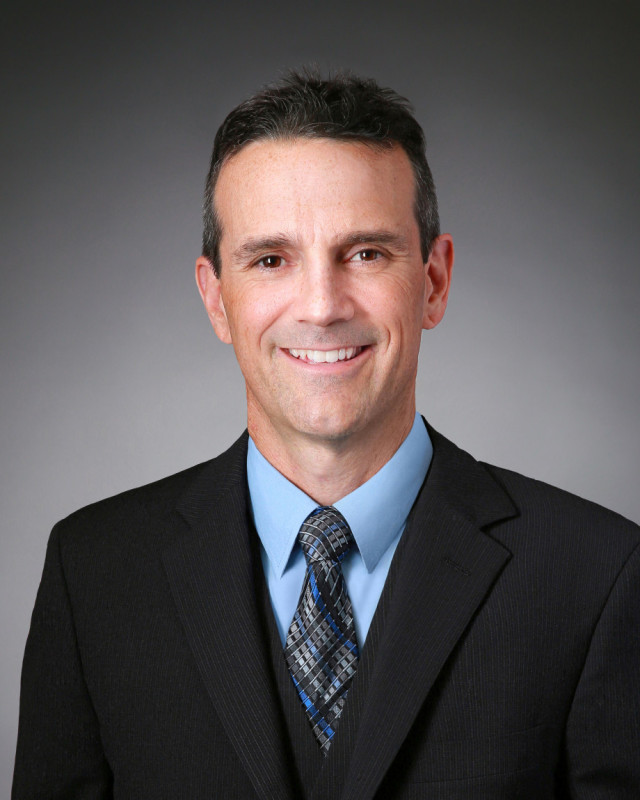 Specialties:
Shoulder

Sports Medicine
Fellowship Trained:
Sports Medicine
Biography
As a husband of nearly 20 years and father of 7 children (1 girl and 6 boys), he places a high on value on family. Dr. Walker has several outside interests and is an Activity/Recreation-Enthusiast who enjoys mountaineering, SCUBA diving, surfing, skiing, and skydiving.
Dr. Walker seeks to obtain the most out of life and is passionate about partnering with his patients so that they may obtain the most out of theirs.
California Baptist University - Bachelors of Science in Biology and Psychology
The University of Illinois-Chicago at Rockford - Medical School

University of California San Francisco-Fresno - Orthopaedic Residency
Houston Methodist - Sports Medicine Fellowship
Team Coverage:

Houston Astros (Major League Baseball)
Houston Dynamo (Major League Soccer)
Houston Texans (National Football League)
Rice University (NCAA Division I)
---
Military Experience - Battalion Surgeon-Major, Field Surgeon Captain & Second Lieutenant

California Army National Guard, Major - 08/01/2018 - 12/10/2018
578th BEB, Camp As-Sayliyah, Qatar
California Army National Guard, Captain, Field Surgeon - 11/01/2017 - 03/30/2019
40th Brigade Support Battalion, Bell, CA.
Texas Army National Guard, Captain, Field Surgeon - 10/01/2016 - 11/01/2017
CCo, 536th BSB, La Marque, TX.
California Army National Guard, Captain, Field Surgeon - 05/01/2012 - 06/30/2016
Medical Detachment, 40th Combat Aviation Brigade, Clovis, CA.
Illinois Army National Guard, Active Duty, 2 nd Lieutenant - 08/01/2018 - 12/10/20112/01/2008 - 05/01/2011
Army Medical Department Student Recruiter, Alsip, IL.
Dr. Walker is an orthopedic surgeon specializing in sports medicine and Arthroscopy.
Ham Radio Operator License - 08/2015

California Fluoroscopy License - 06/2016

Musculoskeletal Ultrasound 09/2016
Burwin Institute of Diagnostic Ultrasound
Surgeon's Award (06/2016) | UCSF-Fresno
American Society of Surgery of the Hand Military Scholarship Recipient (09/2014) | ASSH
Urban Health Student of the Year (05/2011) | University of Illinois Chicago- COM

Hispanic Scholarship Finalist (2010) | University of Illinois Chicago- COM
Recipient of Dr. Monash Scholarship (10/2009 – 04/2010) | University of Illinois Chicago- COM
Recipient of Illinois Legislative Latino Caucus FoundationScholarship (12/2009) | University of Illinois Chicago- COM
American Foundation for Surgery of the Hand (2013) | Awarded for anatomic research of the periosteal vascular of the volar distal radius.
Military Awards
Army Commendation Medal
National Defense Service Ribbon
Global War on Terrorism Expeditionary Service Medal
Army Service Ribbon
Armed Forces Service Ribbon
Armed Forces Reserve Medal with M Device
Overseas Service Ribbon
California Federal Service Ribbon
California Drill Attendance Service Ribbon with Silver Star
Army Reserve Component Achievement Medal with 2 Bronze Oak Leaf Cluster
Publications
Jernick, Michael; Walker Gallego, Edward; Nuzzo, Michael. Retrospective Analysis of the Accuracy of Ultrasound-Guided Magnetic Resonance Arthrogram Injections of the Hip in the Office Setting. The Orthopaedic Journal of Sports Medicine. 2017 5(12): 1-4.

Peer Reviews
Pediatricians' weight assessment and obesity management practices

Author(s) Huang JS; Donohue M; Golnari G; Fernandez S; Walker Gallego E; Galvan K; Briones C; Tamai J; Becerra K 2009
BMC Pediatr. 9:19
Parental ability to discriminate the weight status of children: Results of a survey

Author(s) Huang JS; Becerra K; Oda T; Walker E; Xu R; Donohue M; Chen I; Curbelo V; Breslow A. 2007
Pediatrics 120(1):e112-e119
Childhood overweight and orthodontists: Results of a survey

Author(s) Huang JS; Becerra K; Walker E; Hovell MF 2006 J Public Health Dent. 66(4):292-294
Pediatric femur fractures: Single incision intramedullary fixation technique

Author(s) Knedel M; Walker Gallego ER; Gerardi J; Husak LE; Altebarmakian M 2015 J Pediatr Orthop 35(7):657-660
Patellar Coccidioides immitis osteomyelitis: Case report and literature review

Author(s) Walker Gallego ER; Burk T; Horvai Andrew; Link T; Luke A; O'Donnell R. 2016 Current Orthopedic Practice 27(3): 330-335
Technical Paper
Approach to musculoskeletal injuries

Author(s) Walker Gallego ER; Kerstman E; Shah RV 2015
NASA Human Research Program, Exploration Medical Capability
As a fellow, Dr. Walker worked with professional athletes including the Houston Texans (NFL), Astros (MLB), Dynamo (MLS), and Rockets (NBA). While in Houston Dr. Walker also had the pleasure of working with NASA and caring for members of the astronaut corps. Shortly after completing his fellowship. Dr. Walker returned to southern California treating Division I athletes at California Baptist University and the University of California Riverside. Dr. Walker was then deployed to the Middle East as a Major in the United States Army where he served as a Battalion Surgeon at Camp As Sayliyah. Upon his return from deployment, Dr. Walker continued caring for Division I athletes from Midwestern University, while residing in North Texas.