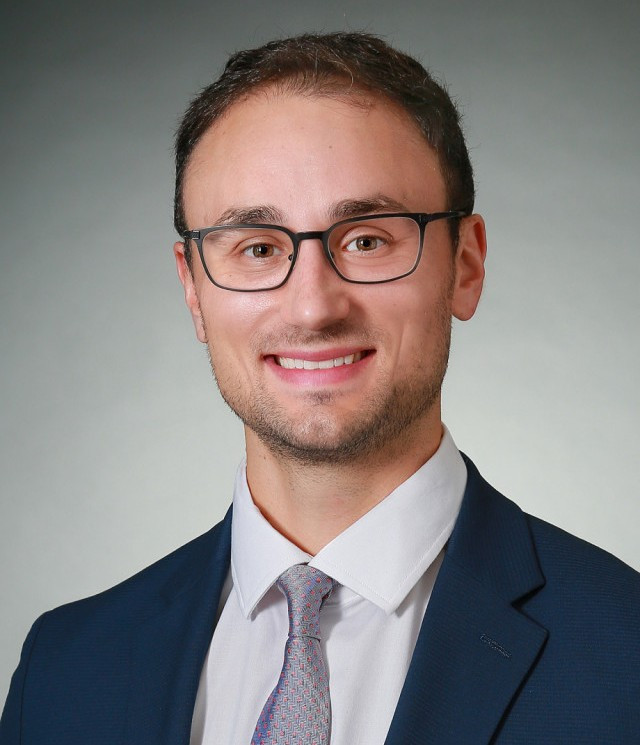 Specialties:
Knee

Sports Medicine
Fellowship Trained:
Sports Medicine
Biography
Dr. Opalacz was born and raised in Connecticut, attended Elon University and fell in love with our great state of North Carolina.
He attended Lake Erie College of Osteopathic Medicine for medical school and completed a five-year residency at a Level I trauma center at York Wellspan Hospital in York, Pennsylvania. Dr. Opalacz is fellowship-trained in Sports Medicine at Orlando Health Medical Center in Orlando, Florida. During his time in Orlando, Dr. Opalacz worked closely with Major League Soccer team: Orlando City Soccer, Orlando City Pride Women's team, Kissimmee Fire Frog Minor League Baseball, University of Central Florida Men's basketball, Washington Nationals training camp and Team USA Beach Soccer in Italy. He also worked closely with several local high schools for sports physical and multi-sports coverage.

Head Team Physician of Cleveland Community College
Head Team Physician of Gardner Webb University
Head Team Physician of Burns High School
Elon University - Bachelors of Science in Biology
Lake Erie College of Osteopathic Medicine - Doctor of Osteopathy
York Wellspan Hospital - Internship/Residency
Orlando Regional Medical Center - Sports Medicine Fellowship
Dr. Opalacz is an orthopedic surgeon specializing in sports medicine.
AOAO original research: 1st place General category; B Opalacz, T Dipasquale, J Rogers. Femoral and Lateral Femoral Cutaneous Nerve Block for Intertrochanteric Hip Fracture Surgery.
AOAO original research: 1st place Trauma category; B Opalacz, T DiPasquale D.O.Spiral Diaphyseal Femur Fractures and the Incidence of Articular Extension
PUBLICATIONS
Christopher H. Rashidifard DO, Hani A. Mayassi BS, Chelsea M. Bush BA, Brian M. Opalacz DO, Mark W. Richardson MD, Paul M. Muccino DO, Thomas G. DiPasquale DO. Looking for Holes in Sterile Wrapping: How Accurate Are We?. Clin Orthop Relat Res (2018) 00:1-5 DOI 10.1007/s11999.0000000000000185
Everyone was very nice and very helpful. Everyone, including the doctor, wore masks for the entire time I was there. Dr. Opalacz was very helpful and knowledgeable about my knee problem. He was also very personable and professional.