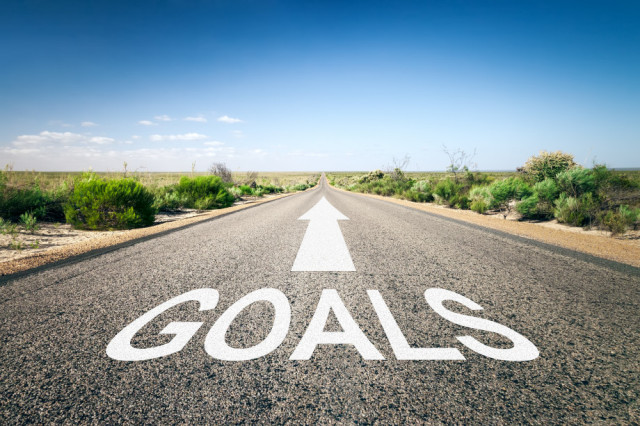 The educational goal of the Hand Fellowship Program at OrthoCarolina, P.A. is to prepare with the fellow with the fundamental skill set to become an upper extremity expert in a private or academic setting upon completion from the program.
The program affords a wide variety of exposure and instruction in all aspects of hand and upper extremity surgery. We have an extensive didactic lecture schedule including numerous clinical conferences. In the office, the fellows will gain insight into the evaluation, diagnosis, and clinical workup of patients presenting with the full spectrum of upper extremity disorders. With nine practicing hand surgeons involved in fellowship education, our group offers a very vast array of surgical and nonsurgical pathology. Annually the OrthoCarolina Hand Center treats over 50,000 patients and performs over 7,900 surgeries. We have a very diverse practice ranging from brachial plexus reconstruction to fingertip reconstruction. We take call at a level 1 trauma center and have extensive experience in the management of complex wounds.
Listed below are the educational objectives and required competencies as defined and outlined by the ACGME specific to the Hand Fellowship Curriculum. The sheer volume and very nature of our large hand practice will ensure these goals are met.
---
CLINICAL EXPERIENCE
OrthoCarolina Hand Center

Fellows will gain experience in history taking, physical examination of the upper extremity, injections, interpretation of radiographic studies, casting and other office-based procedures. Additionally, congenital hand clinic is held monthly in the office. Many didactic sessions from the lecture schedule are held here.

Specialty Clinics

All fellows will also attend the OrthoCarolina Congenital Hand Clinic which is held ½ day per month. There are 3 faculty devoted to this clinic that will be present at all times. Fellows will perform the initial evaluation, order necessary x-rays, and synthesize a treatment plan to present to the faculty. The team of attendings and fellows will jointly formulate a plan of care.
Also, we have a dedicated brachial plexus clinic which is held 1 day per month with 2 full OR days per month. This will be run in the same fashion as the congenital hand clinic in terms of fellow responsibility.
Monthly Reconstructive Center for Lost Limbs Clinic: Fellows evaluate and treat upper extremity amputees ranging from partial hand amputation to shoulder-level amputees. Appropriate prosthetic fit and training as well as cutting edge surgery are discussed and performed.

Myers Park Clinic

Myers Park is the second outpatient clinic, which is run by the fellows, where the fellows are able to make independent assessment and treatment decisions without an attending staff surgeon physically present. Fellows discuss cases encountered in this clinic with the attending surgeons and plan surgery accordingly. While independence is encouraged, attending surgeon availability for cases must occur 100% of the time. The residents on the hand service are also directly involved in the operation of the Myers Park Clinic. In this setting, the fellow serves as a faculty mentor for the residents and is expected to enhance the educational experience of all residents involved.
---
SURGICAL EXPERIENCE
Atrium Health - Carolinas Medical Center

Fellows will gain experience in Level I trauma reconstruction, advanced microsurgical skills including replants, nerve and artery repairs, and free tissue transfers, arthroplasty of the shoulder, elbow, wrist, and hand, congenital hand differences, resident education and Myers Park Clinic.

Atrium Health - Mercy

Fellows will gain experience in inpatient and outpatient surgical skills including arthroscopy, fractures and nerve and tendon repair. Atrium Health - Mercy houses an anatomy lab and arthroscopic simulator that are used by the fellows.

Novant Health

Fellows will gain experience in inpatient and outpatient surgical skills including arthroscopy, fractures, and nerve and tendon repair

Charlotte Surgery Center, Mallard Creek Surgery Center, and Matthews Surgery Center

Exclusively outpatient ambulatory surgery centers. The majority of cases are carpal tunnel, trigger finger, Atrium Health - Carolinas Medical Center arthroplasty and other short duration common surgical hand procedures. Additionally, fellows will learn the pros and cons of the business side of hand surgery in terms of ownership
Case Diversity

Open surgery – trauma, reconstruction, nerve compression, arthritis, infections
Arthroscopy of the shoulder, elbow, wrist, and hand
Implants for the treatment of arthritis
Brachial plexus, nerve transfers, stroke, CP, SCI
Micro - flaps / replants
Congenital hand surgery
Trauma
While this is not a strictly microsurgical fellowship, we believe that basic competence in microsurgical vessel anastomosis and a full array of free tissue transfer should be within the armamentarium of the graduating hand fellow.
On-Call Experience

Fellows will be taking hand call on average 1 in 4 nights. Normal ACGME requirements are adhered to. For emergency room or inpatient consultations at Atrium Health - Carolinas Medical Center, the junior residents consult the senior residents, who then involve the fellow as appropriate. The fellow then involves the attending surgeon. For ER and inpatient consults at Presbyterian and Mercy, the fellow will evaluate the patient then discuss the case with the on call hand attending. Participation in general orthopedic trauma call is offered, but not mandatory (to maintain skills developed during residency)

Microsurgery Experience

At the onset of the fellowship, fellows will take an all expenses paid microsurgical training course. Following that, fellows will have a ½ day per month set aside for additional training on animal models at the Atrium Health - Carolinas Medical Center. This is under the direction of Dr. Ryan Garcia. Once fellows have gained microsurgical expertise they will serve as microsurgical instructors for the orthopedic residents at Atrium Health - Carolinas Medical Center during that ½ day per month. These microsurgical skills will be used for on-call trauma cases such as revascularizations, digital replantation, and major limb replantation as well as for elective cases such as free fibular transfers, nerve repairs from brachial plexus to fingertips, free tissue transfers, and upper extremity vascular reconstruction.
---
EDUCATIONAL
Didactic curriculum: All hand faculty presently dedicate 1 hr every morning to teaching. We have weekly grand rounds and M&M on Mondays. Wednesday morning conference includes faculty lectures on a variety of topics. Other sessions include hand journal club, research meetings, preoperative indications conference, and microsurgical skills taught at Atrium Health - Carolinas Medical Center utilizing animal models. There is an arthroscopic simulator that Fellows can use as well as access to cadaver lab to be used for anatomy teaching on a monthly basis. We have a separate Orthopaedic Research Institute (501C3) with dedicated training for Fellows in research.
Meetings:

Mayo Clinic Microsurgery Course
ASSH Fellows Flap Course / ASSH Annual Meeting
One week traveling fellowship
Industry courses available by request
---
RESEARCH
Research is a priority of the fellowship. Fellows will devote at least one-half day each week primarily to clinical and laboratory research, including combined projects with the hand faculty and independent research. The fellow is expected to complete one original research project with the goal of publication in a peer-reviewed journal.
The fellows are supported in large part by the OrthoCarolina Research Institute, a 501(c)(3) research organization with 16 full-time staff. The staff is available to assist the fellows in understanding the research process, regulatory and compliance issues, and the complexities of managing and completing a scientific study. We also have a full-time dedicated hand research coordinator.
Laboratory and Research Facilities
Cadaver bioskills lab
Microsurgical lab on the Atrium Health - Carolinas Medical Center Campus
Dedicated fellows study area with work space and computer access
A videotape library (at Atrium Health - Carolinas Medical Center) which includes educational DVDs on anatomical dissections and surgical procedures for instructional use by OrthoCarolina's fellows
Computer-aided instruction: OrthoCarolina's IT Department, as well as the OrthoCarolina Research Institute, is available to provide assistance with computer graphics, PowerPoint presentations, scanning, digital photography. Other video editing and video productions are available to Fellows at Carolinas HealthCare System's audio/video department
Access to (a) a major medical library, (b) electronic retrieval of information and medical databases:
(a) The Fellow has full access to the Carolinas HealthCare System Medical Library. Located on the campus of Atrium Health - Carolinas Medical Center the AHEC Library & Information Resource Center offers a comprehensive array of both print and online resources to satisfy the informational and educational needs of all healthcare providers in the Charlotte region
(b) The AHEC Digital Library is available for all North Carolina health care professionals. It includes hundreds of full-text journals and textbooks; electronic databases such as MEDLINE, CINAHL and Cochrane; comprehensive health information sites such as MDConsult; and other medical information links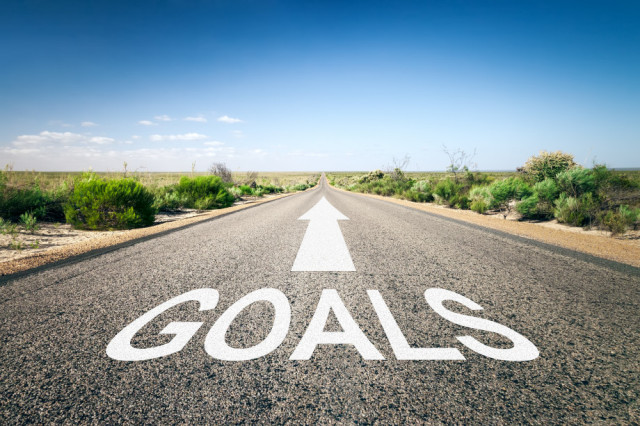 ---
Back