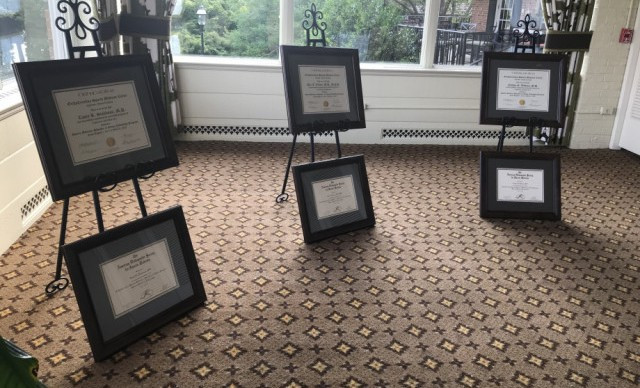 Upon completion of this program, the fellow should be well-grounded in the evaluation and treatment of common sports-related injuries, the more unusual injuries requiring PCL and multi-ligamentous knee reconstructions, periarticular osteotomies of the knee, meniscal and cartilage transplantation, complex open shoulder, both primary and revision arthroplasty, and hip arthroscopy.
Additionally, through experience teaching residents, the fellow should be comfortable in the role of educator so they might be teachers for their patients in methods of prevention and management. Fellows should be proficient at both interpreting and conducting research, equipped to begin careers of leadership in their local communities and at a national level.
PROGRAM REQUIREMENTS
High School Football Coverage
Myers Park Clinic Coverage
Research Presentation @ CHS Orthopedic Research Day
UNC Charlotte Physicals
Davidson College Physicals
Heart of A Champion Physicals
Mandatory Conference Attendance

3rd Monday Morning - Didactic Lectures
Thursday Morning – Weekly Grand Rounds/M&M (when sports topic)
Friday Morning – Weekly Sports Medicine Conferences: Research, Indications / M&M, Journal Club, Fellow's Conference
Research Requirement

Fellows are expected to complete 2 – 3 quality research studies during their one-year tenure, each of publishable quality. Fellows select one of their projects for formal presentation at an end of the year OrthoCarolina academic conference.