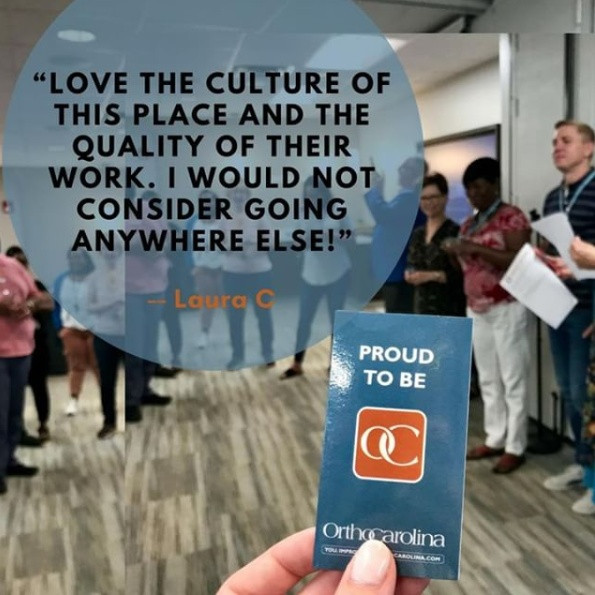 At OrthoCarolina we work hard everyday to deliver on our purpose:
MAKE LIVES BETTER
With that simple vision in mind, review our Credo and Team Promise below.
Then decide...are you the right fit for OrthoCarolina?
---
OUR CREDO:
OrthoCarolina is a world-class organization of professionals from the community, serving the community, in order to advance our community.
We commit to improving the lives of all we serve, by providing premier patient care and compassionate, personalized service.
Through innovation, education and research, we are dedicated to helping you achieve your best you.
---
OUR TEAM PROMISE:
Our team is our greatest asset and the foundation of our success; we share a common passion for making lives better.
We are a diverse group of individuals, accountable to each other through the backbone of our beliefs: trust, honesty and mutual respect; ensuring our voice is heard.
Our positive environment supports individual growth and a sense of belonging.
---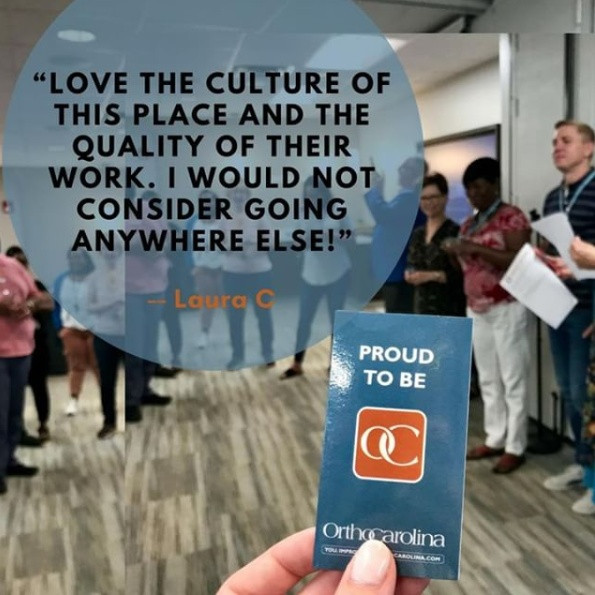 ---
Back