Improve Strength, Mobility & Agility and Prevent Injury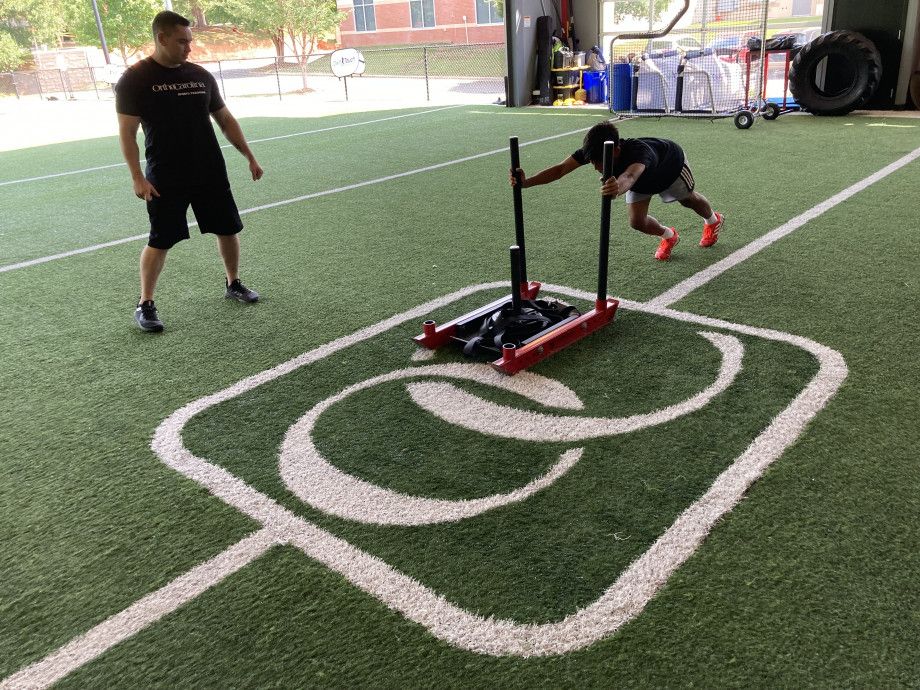 Who is this program for?
Youth athletes that are interested in improving their strength, stability, mobility, and coordination to systematically enhance better jumping, landing and cutting mechanics. A combination of strength, agility, and plyometric exercises will help youth athletes work towards reducing their injury risk. Included in our program are objective screening tools used to measure progress in mobility, jumping, landing, and cutting abilities.
Who are the Instructors?
Sports Training Center: Greg Loeser MS, LAT, ATC is an athletic trainer with 6 years of experience with a variety of athletes ranging from middle school to collegiate level. Greg is also a therapy assistant with a specialty in return to sport rehabilitation/training.
Hickory Sports Medicine: Paul Stepp, MS, ATC-L is an athletic trainer with degrees from Marshall University. Paul is Jump Metrics certified, IASTM certified and BFR certified.
Where is F.I.T. held?

Offering two locations:

OrthoCarolina Sports Training Center:
1205 Mann Dr, Matthews, NC 28105

OrthoCarolina Hickory Physical Therapy:
1214 18th St., SE, Hickory, NC 28602

What is the cost?
$225/person for six weeks. Sessions meet twice per week for one hour each. We do not accept insurance. Payment must be made in full prior to first class.
****LAUNCH SPECIAL FOR SIBLINGS!**** First child $225 and subsequent children in the same household - just $175!

When are the classes?
Sports Training Center (Matthews):
July 11-August 17, 2022 Mondays and Wednesdays from 5:30pm-6:30pm
**Register by: July 7, 2022
Hickory Physical Therapy Clinic (Hickory):
July 11-August 17, 2022 - Mondays and Wednesdays from 4:00pm-5:00pm
**Register by: July 7, 2022

**How do I sign up?
Email sportstrainingcenter@orthocarolina.com OR

Call (704) 323-3278 for the OrthoCarolina Sports Training Center (Matthews)
Call (828) 485-2160 for the OrthoCarolina Hickory Physical Therapy Clinic (Hickory