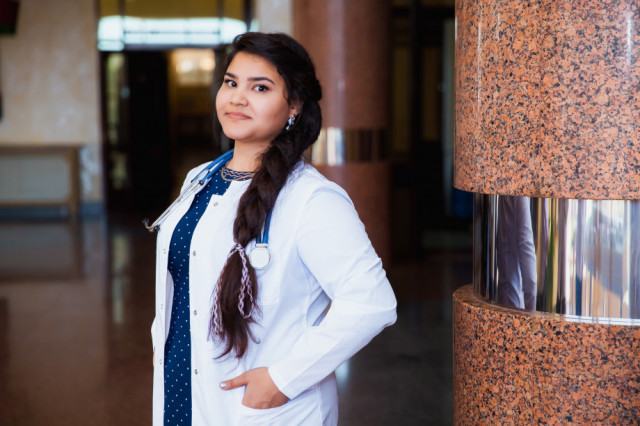 Shadowing Experience Sessions:
The OrthoCarolina (OC) Student Shadowing Programs have been cleared to resume! All interested students, please refer to the 2022 Shadowing weeks posted below. Each session is a one-week period.

March 7-11 (Closed)
June 13-17 (Closed)
August 8-12 (Closed)

December 27th-30th (only 32 hours offered)
2023 Shadowing Dates
One (1) experience is permitted (annually) over a full week at 40 total hours in either March, June, August, or December. The dates are below.
March 6-10
June 12-16
August 7-11
December 26-29th (32 hours offered)
---
Program Requirements:
OrthoCarolina (OC) supports educational programs by providing shadowing and internship opportunities for clinical and non-clinical students. Students will gain a firsthand understanding of day-to-day tasks and responsibilities as well as exposure to a clinical, business, or research orthopedic work environment. Through this program, OrthoCarolina exercises the company values of service and community. Clinical students participating in the program should have the desire to observe how OrthoCarolina employees interact with patients, as well as with one another in making OrthoCarolina a better choice. Business or Research students participating in the program should have the desire to make lives better through their interactions with OrthoCarolina staff. These experiences are non-paid, but students may receive credit for these hours, hours that are applicable when applying to related programs of study or towards completion of related programs of study. OrthoCarolina Hosts providers will work to ensure a quality experience for all students by ensuring they meet their established learning objectives in a way that is beneficial to their future endeavors.
OrthoCarolina provides hundreds of opportunities annually to students nationwide as well as internationally for shadowing and internship experiences. We have visiting physicians that come to OC from across the United States and from abroad to gain professional knowledge and to extend their expertise under our world-renowned physicians, and therapy staff as well as to learn about cutting-edge OC innovations. We have contractual agreements with approximately 100 schools and utilize the student programs as both a community benefit and as a recruitment pipeline for future healthcare professionals to see what OC has to offer. The student programs as a whole fall under OC's learning and development infrastructure with an added emphasis on culture and engagement, intended to further improve the diversity and inclusion of tomorrow's leaders.

Shadowing
Shadowing-MD, PA, PT, PTA, OT, OTA, ATC, Business/Admin, etc. (Observational students)
* Shadowing students may participate once a year, during one of six (6) designated months, for 20 - 40 total hours. However, they are responsible for finding their own OC Host. An OC Host is a full-time or part-time OC employee in the student's field of work or area of interest (no PRN staff). The OC Host employee must be willing and able to offer the interested student an experience during one of the preselected months for the allotted hours during the year.
Shadowing is allowed for half of the year and is spaced out accordingly over the year. These months are March, May, June, August, October, and December. These months are selected to capture standard student break periods and allow shadowing over. Spring break, Summer break, Fall break, and Winter/Christmas break for the area schools. This information is made readily available on the OrthoCarolina website under the Student Shadowing Programs section as well. (Any program changes will be approved by the third quarter of the preceding year.)
*Minimum age requirement is 16 years old. For all students under age 18, a parent/legal guardian must sign a consent for participation and sign off on all student compliance documentation.
*All High School students are deemed Shadows (regardless of whether the experience is for class credit or not).
*Independent or Individual students not currently in school, under a program of study, or are out of school / that have already graduated from undergrad or High School, but not yet enrolled anywhere or in another program of study) would be deemed a shadow.
*Average Annual Shadowing Students (2020-2022): Approximately 100-150 students
*ALL participation expenses are at student cost (the OC Student Programs has no allotted budget).
*Student Shadows are restricted on the number of hours and time frames they can participate.
*Shadows must receive clearance from the mandatory onboarding process via the OC Student Programs Coordinator BEFORE starting onsite in any OC facility.
*No EPIC access is granted for Shadows (but they may receive OR privileging if offered at OC Host's discretion, but it should also be set up 4 weeks in advance, while their OC onboarding is underway, to ensure timely clearance).
*Must locate their own OC Host provider for program participation
*Students are to use their school ID badge while on-site with /OC Host
*Desirable Shadowing slots should be requested 3 or more months in advance.
Shadows Mandatory Onboarding:
*Traditionally initiated 6-8 weeks before student's OC start date
*Student must submit completed onboarding packet, 4 weeks prior
*Immunization records must be submitted
*TB Documentation must be submitted (12 months or less old) -TB Survey, 2 separate tests or equivalent test (i.e. T-Spot, QuantiFERON Gold).
*Flu vaccination & Covid-19 will only be required if the student's going into Mallard Creek Surgery Center for all or part of their experience.
* There is No Separate Orientation Day for Students, Once Cleared - The Student Starts on-site on their Day one.
---
ALL OC student packets are submitted electronically to the OC Student Programs Coordinator via email, Attention: Mona Lindsay Wallace, for review; Mona.Lindsay@orthocarolina.com
However, OC hosts are NOT to be copied on the submission of this student packet, they will receive the clearance notification later from the student programs coordinator.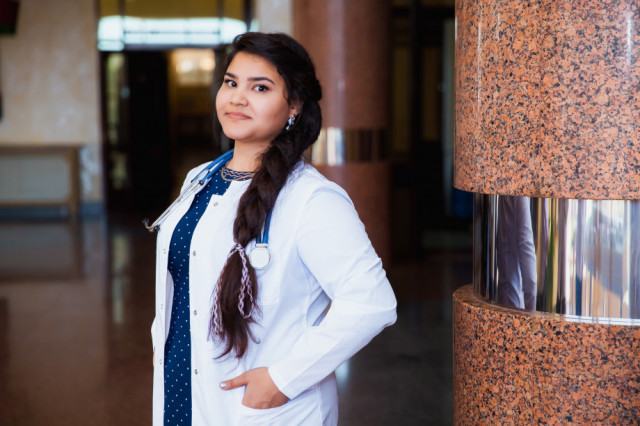 ---
Back