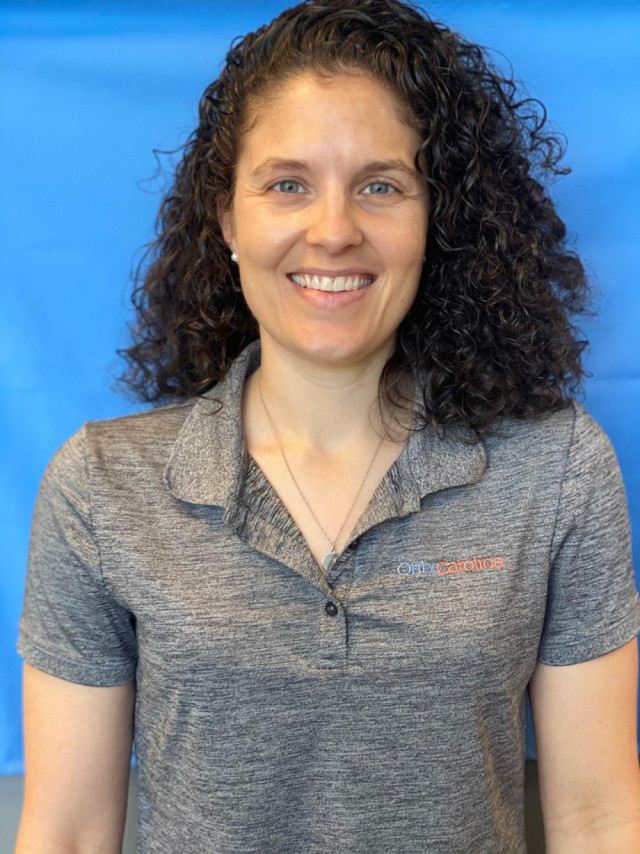 Elizabeth Medlin MS, LAT, ATC, PTA
Education
UNC Charlotte - Bachelor of Science in Athletic Training
Appalachian State University - Masters in Exercise Science
Kent State University – Associates in Physical Therapy Assistant
Bio
Liz has been with OrthoCarolina since 2013. When she started working with the company she functioned in more of an Athletic Training capacity providing medical coverage for Butler High School as well as treating patients in the clinic. She transitioned to a fulltime clinical roll in 2016 following the completion of her PTA degree and certification.
Most of her career she spent working at the collegiate level getting athletes back to their sport. Today she works at the OrthoCarolina Sports Training Center utilizing all of her degrees and experience to get athletes back from injury to a competitive level of play.
Practice
Certified Athletic Trainer since 2009
Treatment of athletic related injuries and joint replacements.