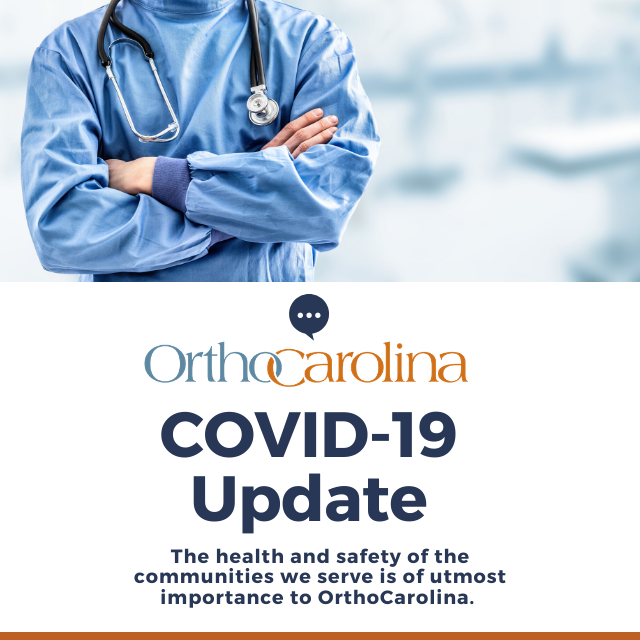 The OrthoCarolina Student Programs are being placed ON HOLD, as a result of the drastic increase in Covid-19 cases across the state and county, effective immediately.

Please refer back to this page for updates and program resumption dates.
---
Any additional questions can be directed to:
Mona Lindsay, MPA
Human Resources & OC Student Programs Coordinator
Phone: 704.323.2026
Primary Email:Mona.Lindsay@orthocarolina.com

Thank you for your patience and consideration.